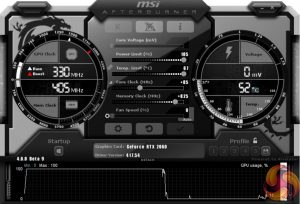 To overclock the Gaming Z, we used MSI Afterburner. We were able to add +85MHz to the GPU core, and +825MHz to the GDDR6 memory.
3DMark and games testing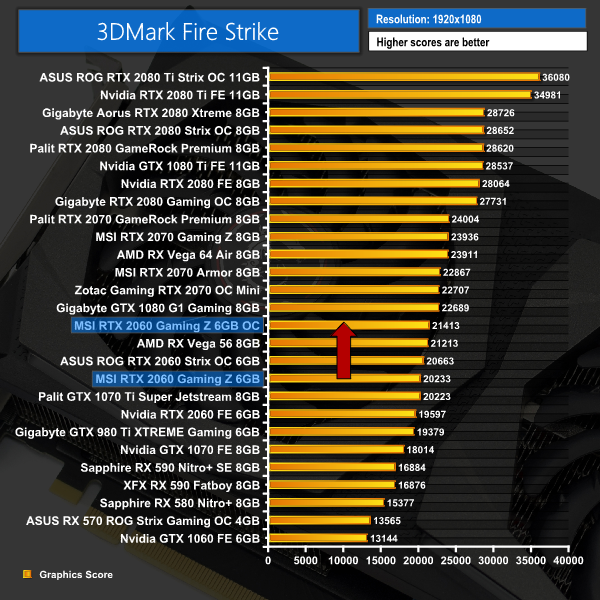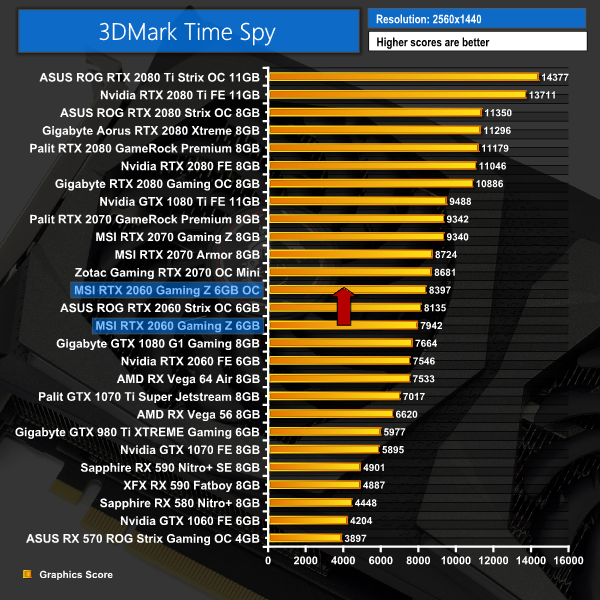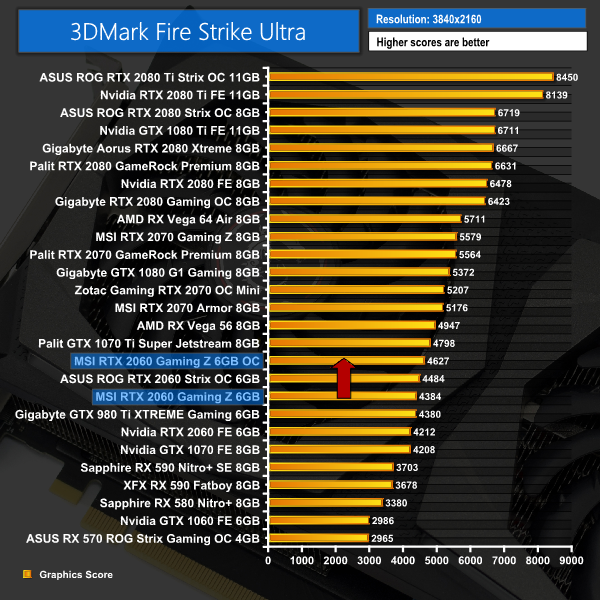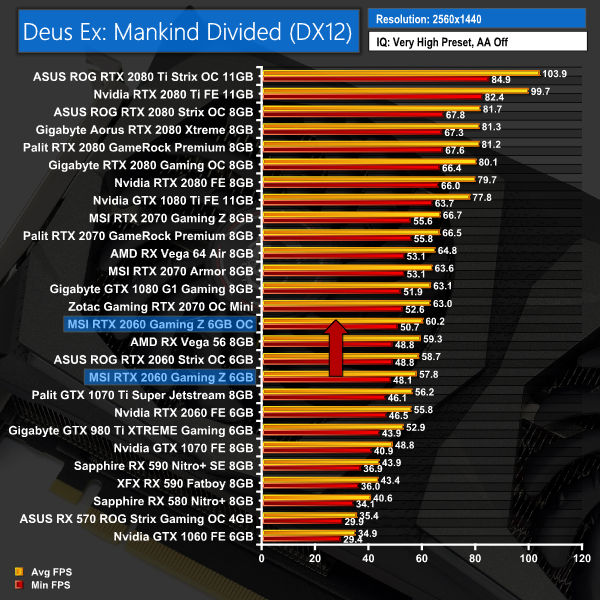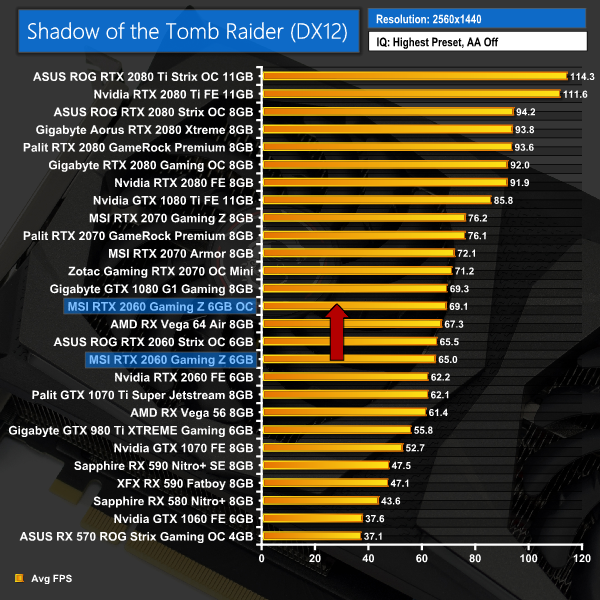 We didn't manage the biggest overclock with the Gaming Z, but an extra 85MHz isn't bad on top of the 150MHz factory overclock this card ships with. It was enough to bump up our Fire Strike score by almost 6%, while we also gained an extra 4FPS playing Shadow of the Tomb Raider at 1440p.