Battlefield V is a first-person shooter video game developed by EA DICE and published by Electronic Arts. Battlefield V is the sixteenth instalment in the Battlefield series. It was released worldwide for Microsoft Windows, PlayStation 4, and Xbox One on November 20, 2018. (Wikipedia).
We test using the Ultra preset with the DX12 API. Battlefield V is the first game released with Nvidia RTX ray tracing features (called DXR in game) and we present average and minimum frame rates for the game with DXR Off, and then again with DXR set to Ultra.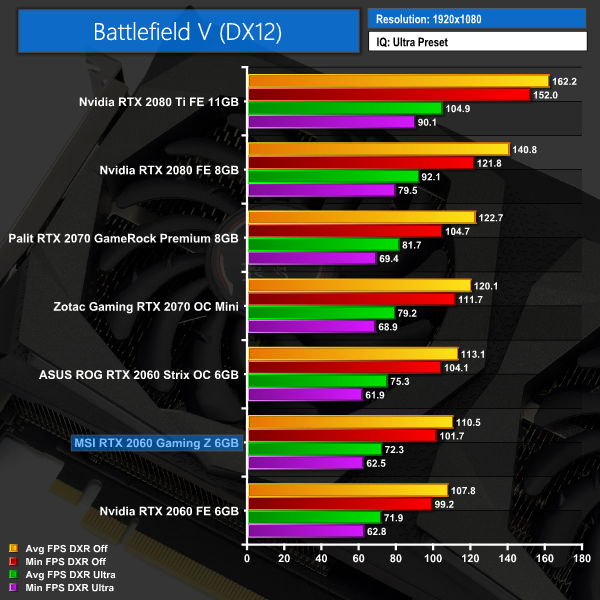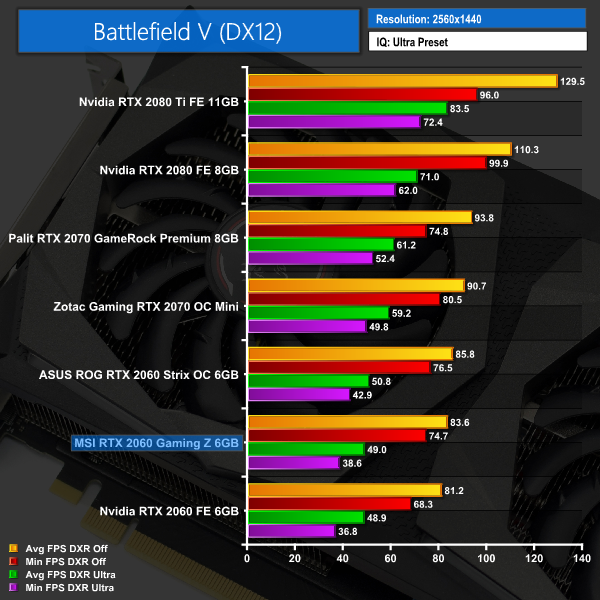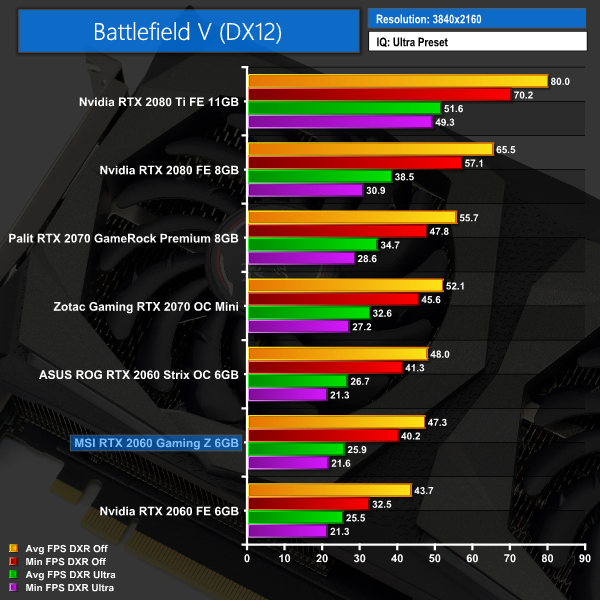 Coming onto Battlefield V and the ray tracing capabilities of this MSI card, we can again see it sit between the Founders Edition 2060 and the ASUS Strix 2060. That means it is very capable of playing at 1080p with DXR Ultra – it averaged over 70FPS, so a decent result. It still takes a big hit going from DXR off to DXR Ultra, but over 70FPS is still very playable.
As we found with the other 2060s, though, 1440p with ray tracing enabled is too much to ask from this GPU as I noticed a fair amount of stuttering – the overall experience is just not very smooth. For a 1080p gaming experience with DXR Ultra, though, this 2060 will do the job nicely.