Far Cry 5 is an action-adventure first-person shooter game developed by Ubisoft Montreal and Ubisoft Toronto and published by Ubisoft for Microsoft Windows, PlayStation 4 and Xbox One. It is the eleventh entry and the fifth main title in the Far Cry series, and was released on March 27, 2018.
The game takes place in the fictional Hope County, Montana, where charismatic preacher Joseph Seed and his cult Project at Eden's Gate holds a dictatorial rule over the area. The story follows an unnamed junior deputy sheriff, who becomes trapped in Hope County and works alongside factions of a resistance to liberate the county from Eden's Gate. (Wikipedia).
We test using the Ultra preset, with AA and motion blur disabled.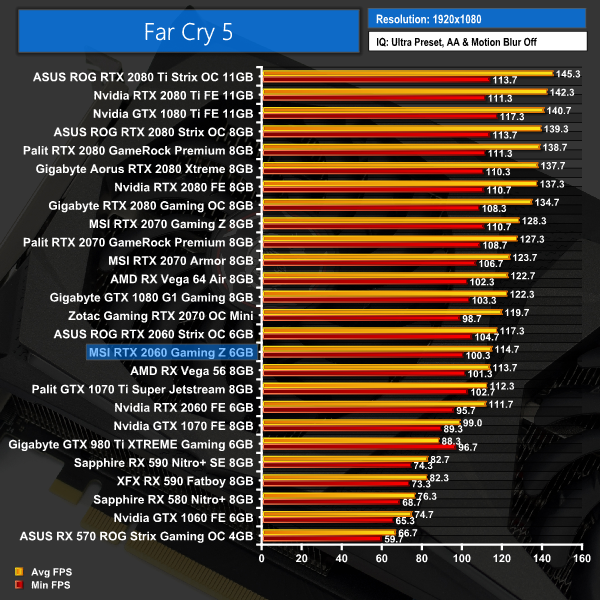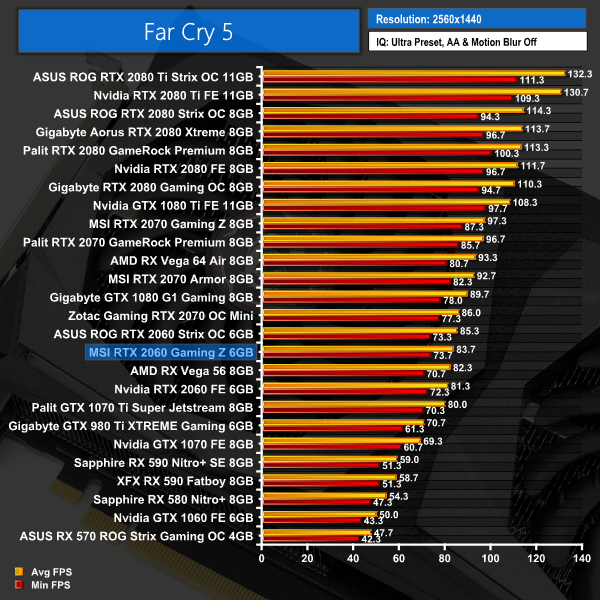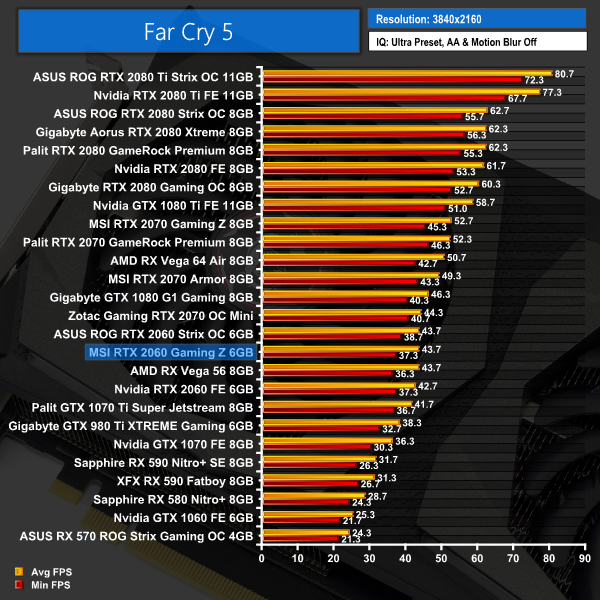 By now a clear trend has emerged, with the Gaming Z consistently ahead of the Founders Edition 2060, but still behind the Strix model. With Far Cry 5, the MSI card is smack bang in the middle of the two, with the 1440p results a perfect indicator of this as it averages 83FPS – 2FPS ahead of the Founders card, and 2FPS behind the Strix.