Rise of the Tomb Raider is a third-person action-adventure game that features similar gameplay found in 2013's Tomb Raider. Players control Lara Croft through various environments, battling enemies, and completing puzzle platforming sections, while using improvised weapons and gadgets in order to progress through the story.
It uses a Direct X 12 capable engine.
We use the High quality preset and enable the DirectX 12 API. Numbers are taken from the benchmark's Geothermal Valley test.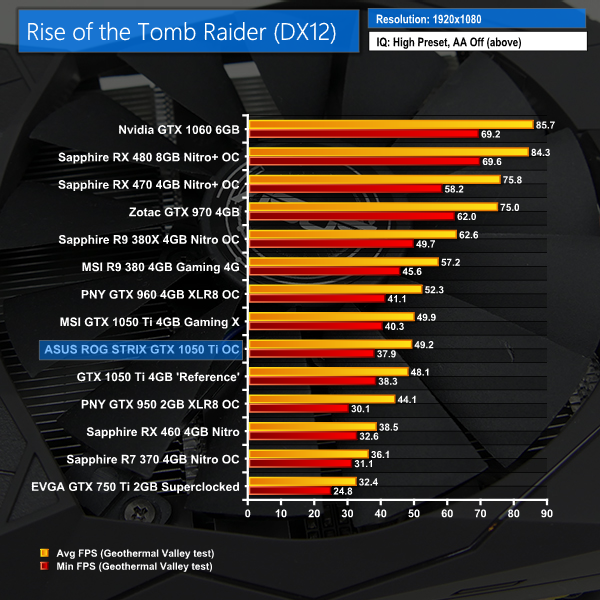 Rise of the Tomb Raider places the ASUS card very slightly behind MSI's competitor. As was the case with Gears of War 4, this is likely due to a game update influencing performance. The difference is small, nevertheless. The STRIX card's core clock generally ran at 1797MHz for this benchmark.
Be sure to check out our sponsors store EKWB here