We first measure power while the card is sat idling at the Windows 10 desktop for 5 minutes. Gaming power draw is recorded by running Unigine Heaven DX11 benchmark for 5 minutes. As a maximum stress test, Furmark is run for 5 minutes and the cards' power draw levels are recorded.
Unfortunately, a death to our Core i5-6400 CPU means that we are no longer able to use the same system used for testing the other graphics cards. This means that our power consumption data is only able to show ASUS' ROG STRIX GTX 1050 Ti OC due to the use of a different test system with different power draws.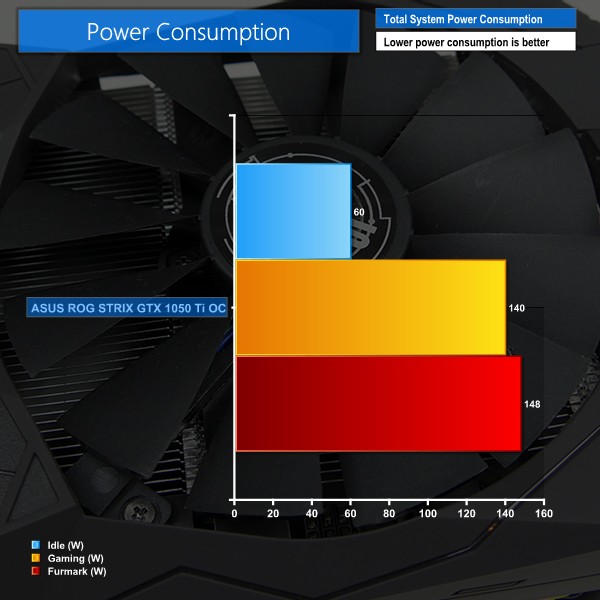 The GTX 1050 Ti is friendly on a power chart. A system-wide power draw of 140W while running Unigine Heaven implies that this card should be perfectly usable with a low Wattage (but decent quality) PSU from an OEM system builder like Dell. Provided it has a 6-pin PCIe power adapter, that is.
Be sure to check out our sponsors store EKWB here