Ashes of the Singularity is a real-time strategy game set in the future where descendants of humans (called Post- Humans) and a powerful artificial intelligence (called the Substrate) fight a war for control of a resource known as Turinium.
Players will engage in massive-scale land/air battles by commanding entire armies of their own design. Each game takes place on one area of a planet, with each player starting with a home base (known as a Nexus) and a single construction unit.
We opt for the High quality profile and run the GPU-Focused test using the DX12 game mode.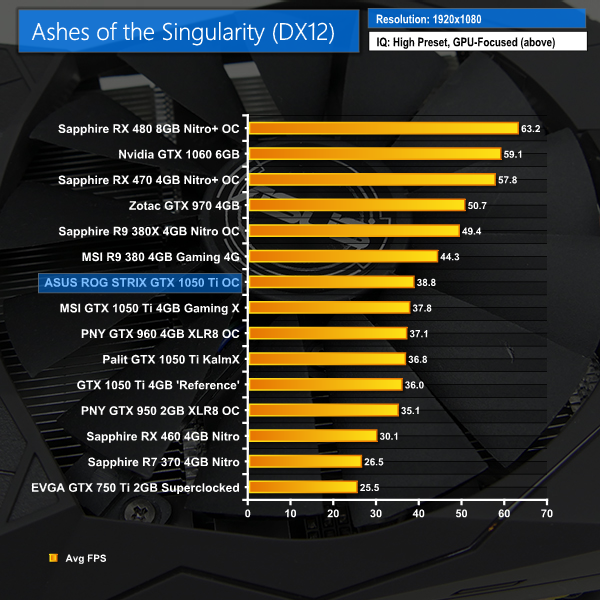 ASUS' STRIX GTX 1050 Ti is able to outperform the MSI alternative by a narrow margin in Ashes of the Singularity. Our data shows that the ASUS card had its GPU Boost core frequency running at 1785-1797MHz.
Be sure to check out our sponsors store EKWB here