The best overclock that we achieved was +220MHz core (to 1600MHz) and +500MHz memory (to 8008MHz effective). We noticed that MSI Afterburner allowed a power limit of 157% to be set with a 97°C temperature limit. We avoided those values and instead used a sensible 125% power limit.
The default fan speed curve was used as temperatures were not a problem.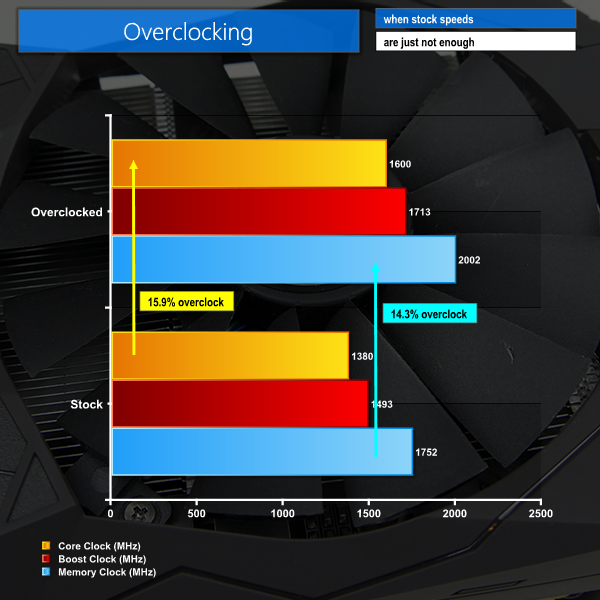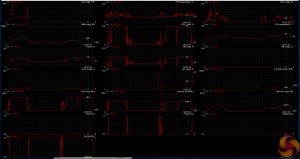 The maximum observed core frequency was 1911MHz. This ties in with the hard limit observed on GTX 1050 Ti graphics cards which looks to be a lock set by Nvidia (or possibly a software reading bug).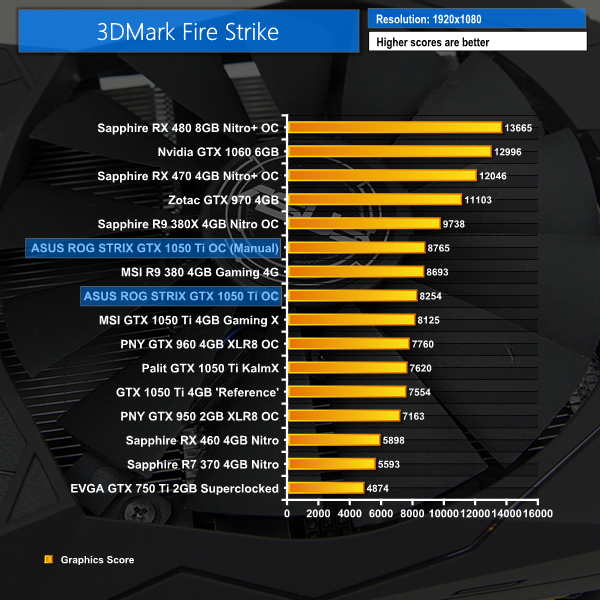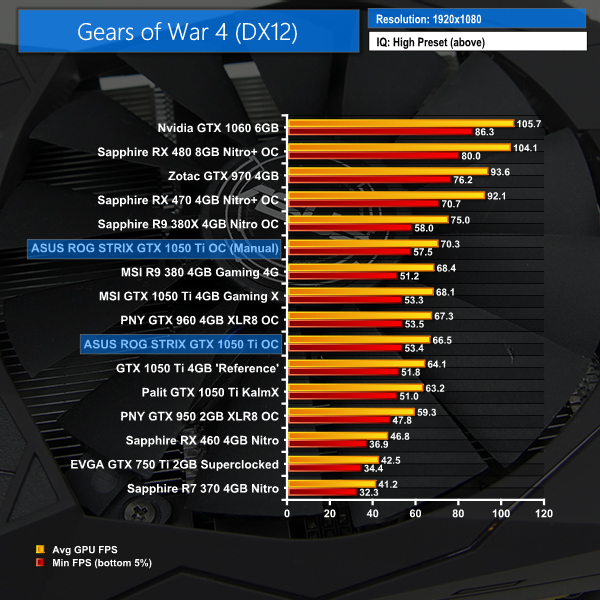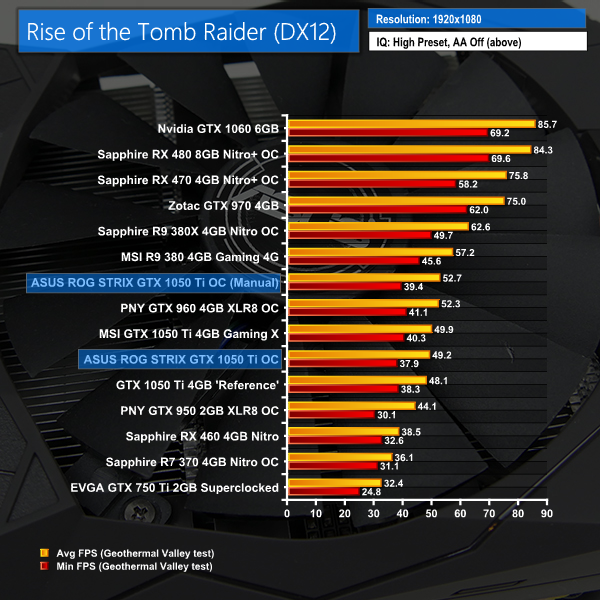 A decent increase in performance is observed by overclocking. 3DMark Fire Strike scores 6.2% higher, Gears of War 4 is 5.7% faster, and Rise of the Tomb Raider sees a 7.1% increase.
Overclocking resulted in a minor increase of around 10W to Unigine Heaven system-wide power draw (which adds further suggestion to the lock-down of GPU Boost core clock by Nvidia). Temperatures increased slightly but this was less noticeable due to the corresponding increase in fan speed. The 100mm units ramped up to around 44% to keep the GPU cool (though still showing the same cyclic behaviour and low noise operation).
Be sure to check out our sponsors store EKWB here