Total War: Warhammer is a turn-based strategy game with real-time tactical battles between armies. While previous Total War games feature historical settings, Warhammer introduces a fantasy setting as well as characters from the Warhammer universe. These characters, which include monsters, warriors, and heroes, can be controlled by the player. (Wikipedia)
We set the image quality options all to High. AA is not enabled and the DirectX 12 API is used. Note: the GTX 750 Ti is not supported with this game's DX12 mode due to its older DirectX feature level.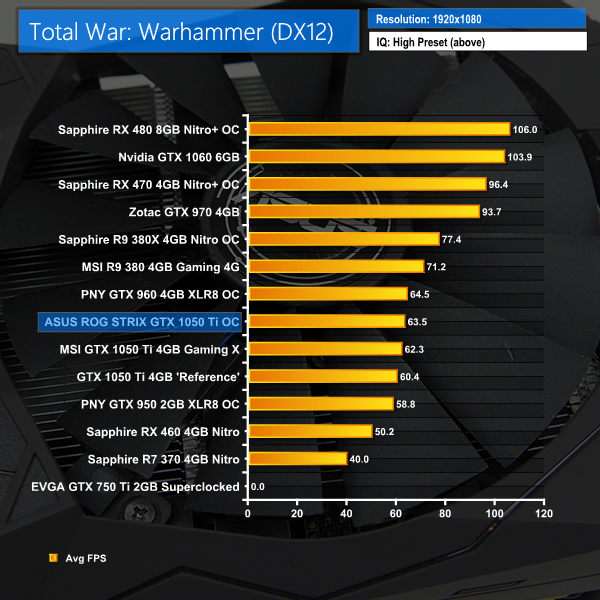 Total War: Warhammer also runs slightly faster on ASUS' higher-clocked GTX 1050 Ti, compared to MSI's. The increase over a reference model is more noticeable at roughly 3 FPS. 1797MHz was the stable core frequency in our testing with this benchmark.
Be sure to check out our sponsors store EKWB here