Just a few years ago, the word "Bitcoin" was only well known in technological circles. Ask the average person what it was, and they would give you a worried look. But at the end of 2017, as the value of a single Bitcoin approached $20,000 from under $1,000 at the beginning of the year, everyone was taking notice. Mainstream news sites were leading on the headline, and stories proliferated everywhere. Bitcoin was a mainstream story.

When something increases its value twentyfold in a year, it's not surprising that even BBC prime time news is reporting on it. After all, who wouldn't want to get that rich that quickly? But Bitcoin isn't quite as simple as a license to print money – just get on the bandwagon and you too could be a billionaire. At the time of writing, the Bitcoin goldrush seems to have hit a bump in the road, dropping back under $10,000 per Bitcoin. Seasoned Bitcoin watchers will tell you this is no surprise, nor anything particularly new.
With all the hype surrounding Bitcoin and alternatives such as Ethereum, plus cryptocurrency and blockchain in general, we though it was high time we investigated whether you can really make some money from cryptocurrency. In this feature, we will be trying to get to the bottom of what blockchain and cryptocurrency actually are, why they came into being, and what makes these systems different from other more conventional forms of digital cash.
Once we've got the theory straight, we will then look at the different types of cryptocurrency. Wikipedia lists 45 cryptocurrencies as "notable", but there are in fact over a thousand different "alt coins" to choose from. Of these, however, only a few are worth considering if you're new to the game, and even if you're an old hand. We discuss the key contenders, then look at how you can potentially generate your own cryptocurrency stash, rather than merely buying in, by "mining" the hashes that accredit value in cryptocurrency. We will then pit some popular graphics cards for mining from AMD and NVIDIA against each other, to see which is the most efficient choice, before assessing the profitability available.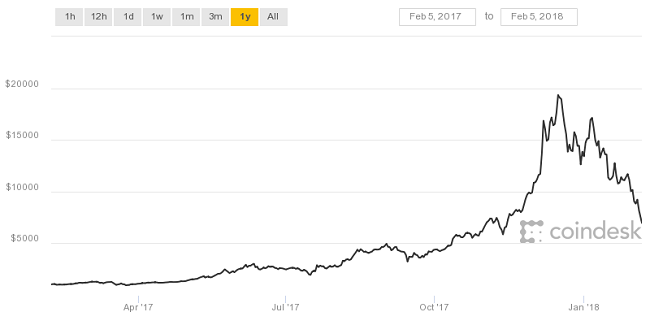 Finally, however, we will discuss the growing issues with cryptocurrency. One of the reasons for the more-than-halving in value of Bitcoin at the time of writing was the way governments are clamping down on exchanges, and there are also concerns about how much power and bandwidth Bitcoin consumes in its transactional mining systems. These issues could be blips, or they could be deal-breakers, and there are lots of other potential problems too.
Nevertheless, even with these difficulties, there is no denying that cryptocurrency is now a worldwide phenomenon, and fascinating on many levels. It's interesting to ask why it exists in the first place, because the technology is complicated and a rewarding challenge to get your head around, and mining your own fortune can be lots of fun too, even if you fail to get anywhere with it. So read on for our definitive, ultimate beginner's guide.