Automatic CPU Overclocking:
Asus gives users choice as to how they want their machine automatically overclocked. I tested out the software-based tuning mode which bumps the CPU speed up and stress tests the system to validate operation.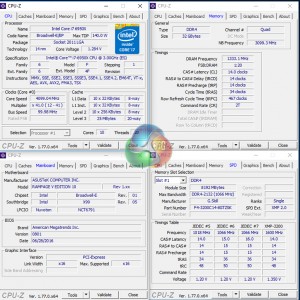 4.1GHz is barely any faster than the default forced-turbo frequency of 4.0GHz. Memory speed was also reduced away from its XMP level of 3.2GHz. This automated overclock is unimpressive.
Manual CPU Overclocking:
To test the Asus Rampage V Edition 10 motherboard's CPU overclocking potential, we first increased the CPU VCore to 1.325V, Cache voltage to 1.25V, and CPU Input Voltage to 2.0V. Load-line calibration (LLC) was set at level 5 as it seemed to best track the desired voltage under load.
We maintained the DRAM frequency at 3200MHz to take its stability out of the overclocking equation. Cache frequency was overclocked to 3.4GHz.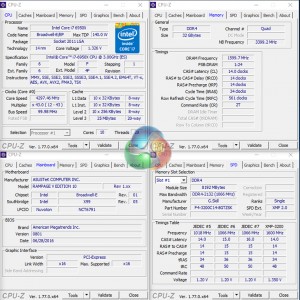 We were able to take out 6950X CPU to its limit of 4.3GHz. The board was stable throughout testing and had no problems with applying the settings that were selected.
Voltage accuracy of the Rampage V Edition 10 was decent. We keyed in 1.325V for the CPU through the UEFI, and a manual multimeter reading showed that around 1.35V was being delivered.
Overclocked Performance

As a performance comparison, we have included the stock speed results. We will include comparisons to other X99 motherboards as the data becomes available to us.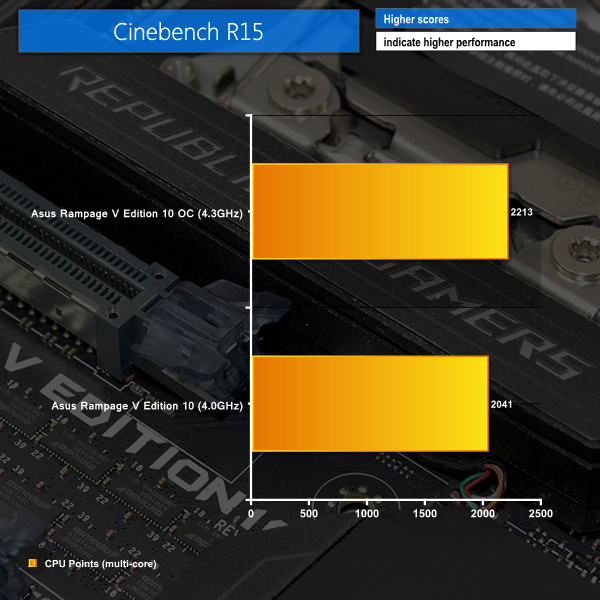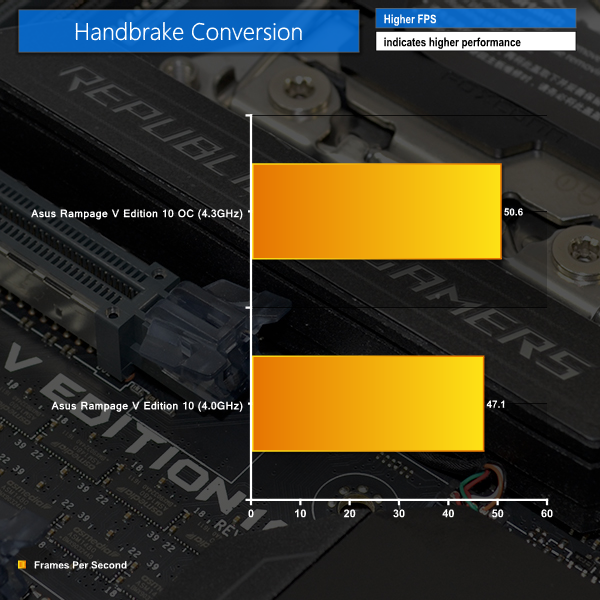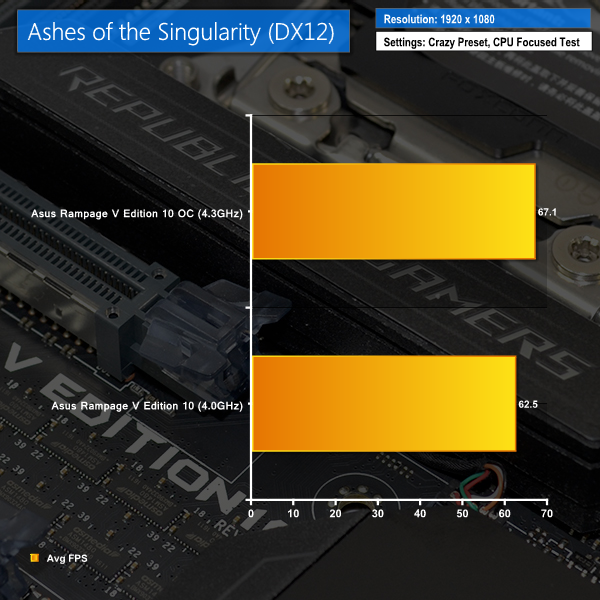 Solid performance boosts are achieved by overclocking. Even Ashes of the Singularity shows a frame rate rise when the system is overclocked.