ATTO Disk Benchmark

The ATTO disk benchmark is a Windows-based utility for testing storage performance of any storage drive or controller. We use the default benchmark setup.
For SATA 6Gbps testing we use a SK Hynix SE3010 960GB SSD. We test USB performance using a Kingston HyperX 3K 120GB SSD connected to a SATA 6Gb/s to USB 3.0 adapter powered by an ASMedia ASM1053 controller.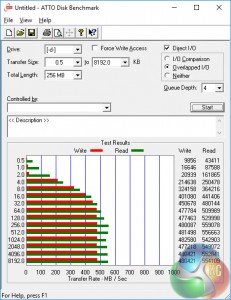 SATA 6Gbps performance is as good as one can expect from a 9-series Intel chipset.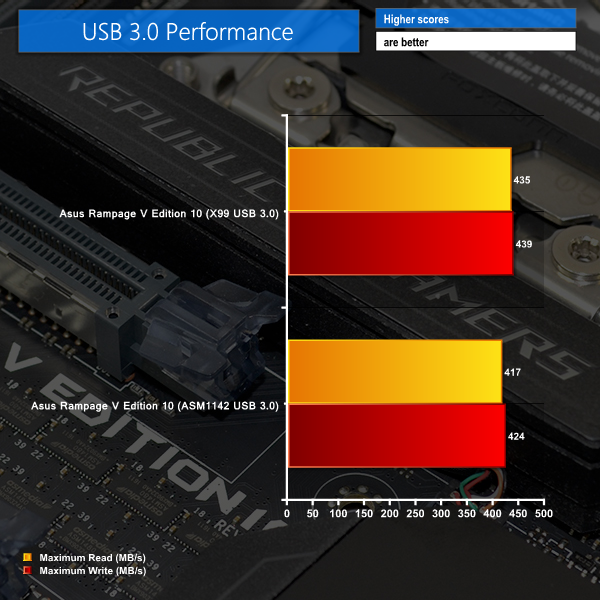 Intel's 5Gbps USB 3.0 are slightly faster than the USB 3.0 functionality of ASMedia's dedicated USB 3.1 ports.
Audio

Rightmark Audio Analyser is a freeware benchmarking utility designed to objectively test the performance characteristics of audio solutions. We setup a line-in line-out loop and execute the record/playback test before generating the results report you see below. A sampling mode of 24-bit, 192 kHz was tested.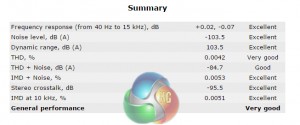 Very good audio performance is delivered by the Rampage V Edition 10.
Wireless Performance

We used a 5GHz 1.3Gbps-capable 802.11ac wireless router and measured the connection speed between a client and host computer using Totusoft's LAN Speed Test.
The maximum transfer rate that we saw was 338Mbps. Using a more powerful router and better computer positioning may help to achieve faster speeds/
Power
We leave the system to idle on the Windows 10 desktop for 5 minutes before taking a reading. For CPU load results we run Cinebench and take a reading in the middle of the render progress. The power consumption of our entire test system (at the wall) is shown in the chart.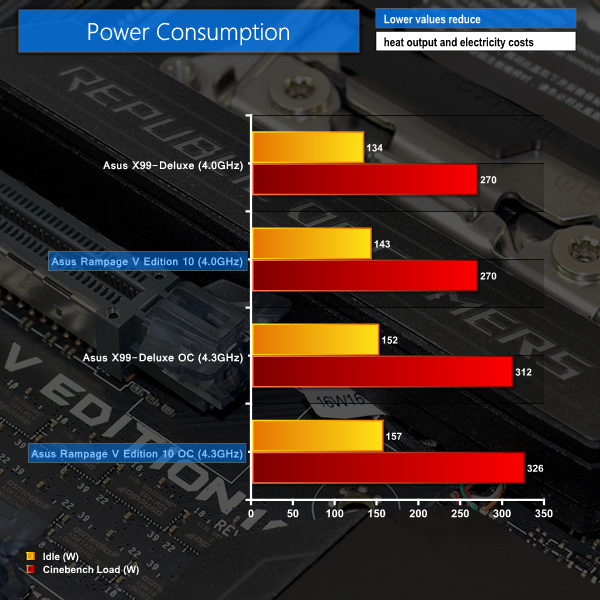 Despite its numerous features, power consumption is beneficial when compared to the X99-Deluxe.