AIDA64 Memory Latency

AIDA64 Engineer is a multi-featured software suite for diagnostics, stress testing, benchmarking, software auditing and various other measurement parameters. We use AIDA64 Engineer to benchmark memory latency.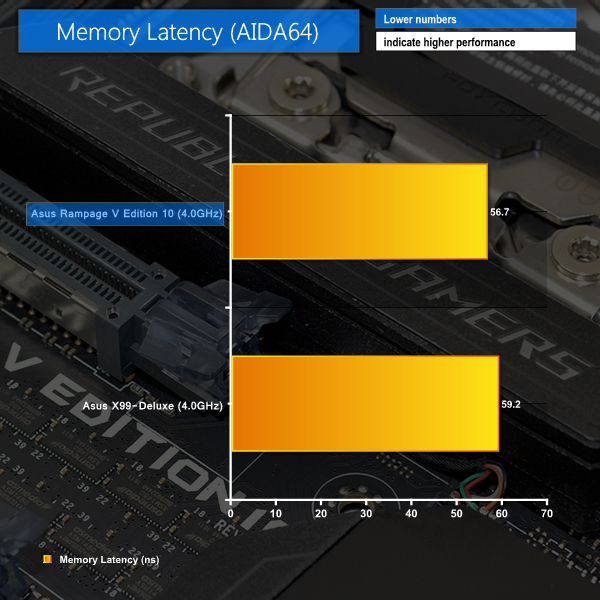 Sandra Memory Bandwidth

SiSoft Sandra 2016 is a multi-function utility program that supports remote analysis, benchmarking and diagnostic features for PCs, servers, mobile devices and networks. We use the SiSoft Sandra memory bandwidth test to provide a set of memory bandwidth results.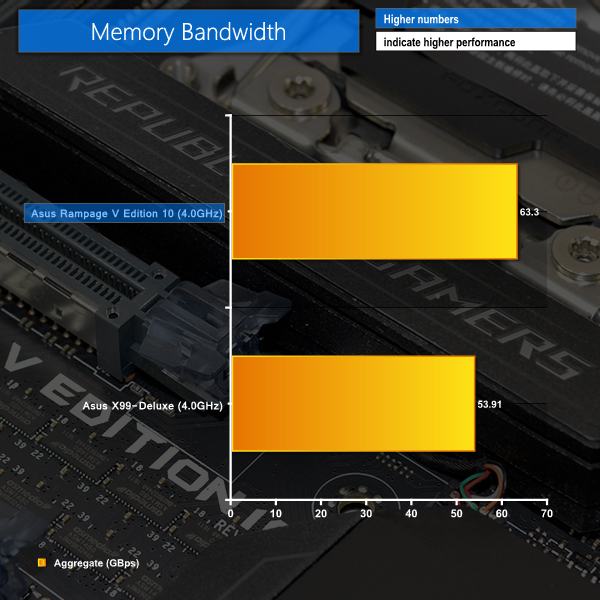 7-Zip
7-Zip is an open source Windows utility for manipulating archives. We manually archive a 1.72GB MP4 game recording. The test stresses all CPU cores to 100% and shows an affinity for memory bandwidth.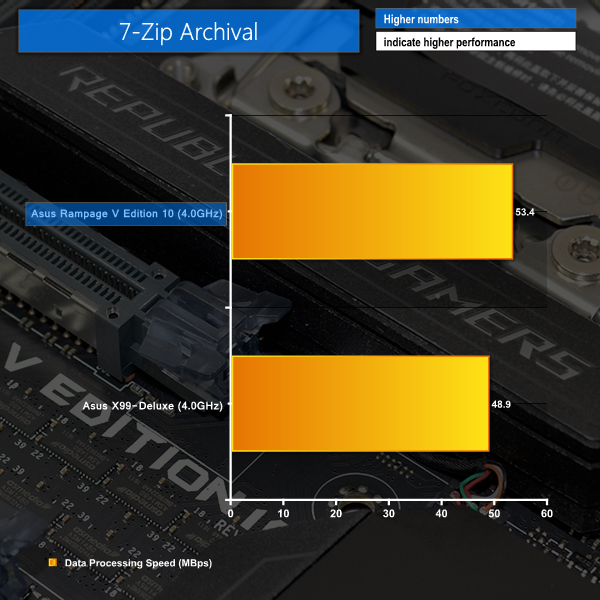 The Rampage V Edition 10 motherboard's positive scores in memory benchmarks lead to good real-world performance numbers.