We will outline the performance increases that can be obtained from using the Biostar Hi-Fi Z97WE motherboard to overclock our system. Our overclocked processor frequency was 4.7GHz and memory speed was 2400MHz.
As a performance comparison, we have included the overclocked results from competing Z97 motherboards. The maximum overclocked configuration achieved with each board was a 4700MHz (47 x 100MHz) processor frequency and 2400MHz CL10 memory speed.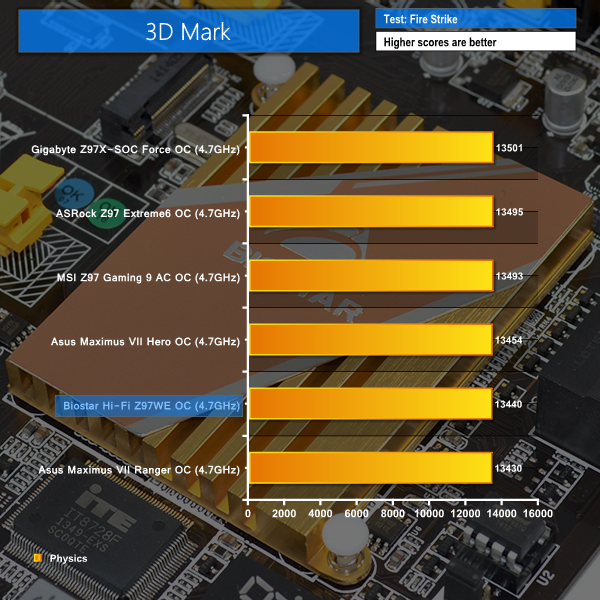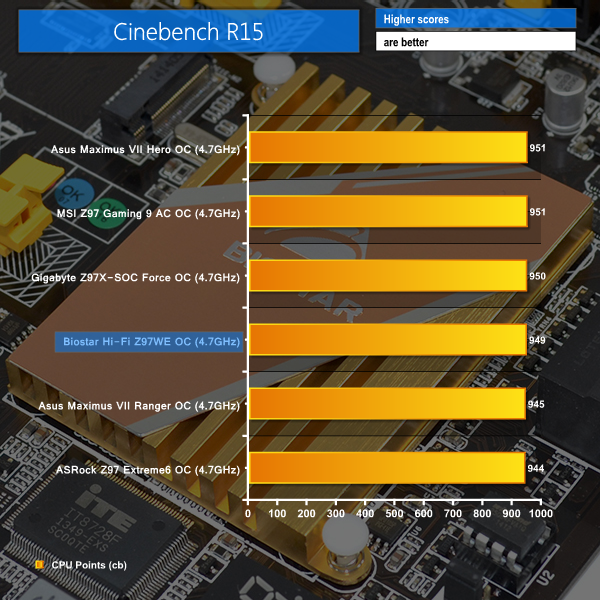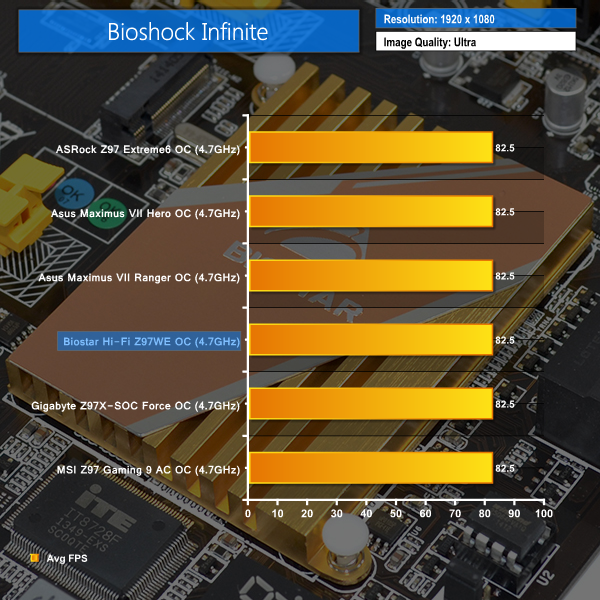 Manually tweaking the Biostar Hi-Fi Z97WE motherboard's settings can reap substantial rewards. With little effort we managed to take a motherboard that was clearly trailing its competitors to one that is able to compete confidently with similarly-priced parts.
With some basic overclocking knowledge and an enhanced cooling solution, even users who are only slightly familiar with overclocking should be able to restore the Z97WE board's performance deficit.