SATA
For SATA 6Gb/s testing we use a Kingston HyperX 3K (SandForce SF-2281) SSD.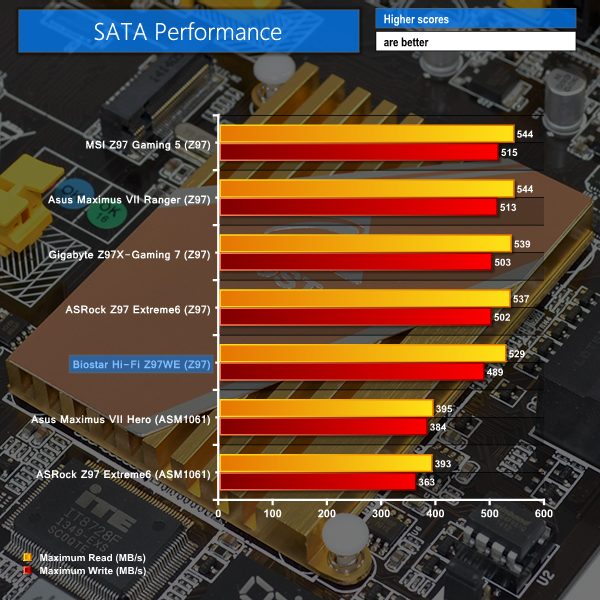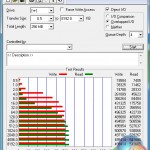 Performance of the Z97-fed SATA 6Gbps is roughly where we expect it to be, minus some age-induced speed degradation on our Kingston SSD.
M.2 connector

We use Plextor's ultra-fast M6e 256GB M.2 SSD to test the speed of a motherboard's M.2 connector. We reviewed the 512GB Plextor M6e (and its PCIe x2 adapter card) HERE.
We also use a Kingston M.2 SATA device to confirm the motherboard's operation with M.2 SATA connections.
Plextor's PCIe-fed M.2 SSD performed to its usual standard through Biostar's chipset-fed connector. SATA-based M.2 devices also function correctly, as proven by our testing with such a device from Kingston.
USB 3.0
We tested USB 3.0 performance using the Kingston HyperX 3K SSD connected to a SATA 6Gb/s to USB 3.0 adapter powered by an ASMedia ASM1053 controller.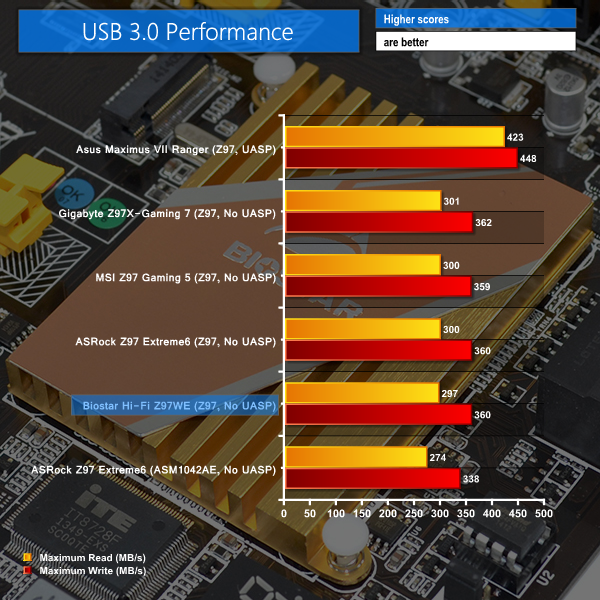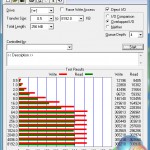 USB 3.0 performance is also typical for a Z97-powered set of ports that are not accompanied by UASP-activating software.
Audio

We use RightMark Audio Analyzer (RMAA) to analyse the performance of the motherboard's onboard audio solution. A sampling mode of 24-bit, 192 kHz was tested.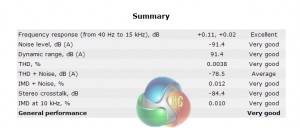 Biostar's Puro Hi-Fi audio system is based around Realtek's ALC892 codec and features metal-oxide film resistors and NP-branded electrolytic audio capacitors. An independent amplifier is used to feed headphones with loads over 100 dB. Audio protection is taken care of by an EMI shielding cover and a discrete PCB pathway.
RMAA rates the Biostar Hi-Fi Z97WE motherboard's audio performance as Very Good. This is a strong positive for the part and proves that Biostar's board does what the company intended it to do in delivering high quality audio performance.