We measured the power consumption with the system resting at the Windows 7 desktop, representing idle values.
The power consumption of our entire test system (at the wall) is measured while loading only the CPU using Prime95′s in-place large FFTs setting. The rest of the system's components were operating in their idle states, hence the increased power consumption values (in comparison to the idle figures) are largely related to the load on the CPU and motherboard power delivery components.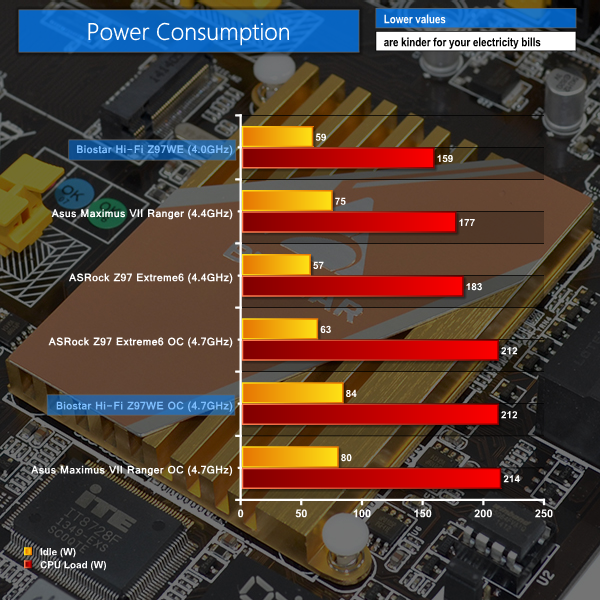 Stock power consumption levels for Biostar's board are the best we have seen by virtue of the low CPU VCore setting used due to the slower processor operating speed. Intel's 4790K runs at around 1.176V with its default turbo settings enabled on the Biostar board, compared to roughly 1.23V on parts with MCT enabled.

When the voltages are set to overclocked levels, the Biostar Hi-Fi Z97WE motherboard's power consumption numbers are more in line with the competition. Idle power consumption levels are considerably higher than those shown by ASRock, implying that the voltage switching is slower and reductions are less aggressive in Biostar's motherboard.