Crystalmark is a useful benchmark to measure theoretical performance levels of hard drives and SSD's. We are using V3.0.1 x64. We test the Samsung Solid State Drive, and the Seagate 1TB Barracuda hard drive.


The Samsung 840 EVO Solid State Drive performs exceptionally well, hitting around 540 MB/s and 522 MB/s in the sequential read and write test, respectively. The Seagate Barracuda 2TB is as fast as you would expect from a mechanical drive hitting between 200 and 210 MB/s.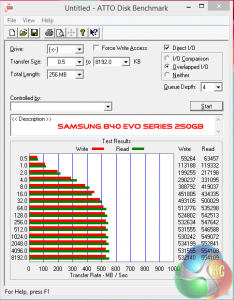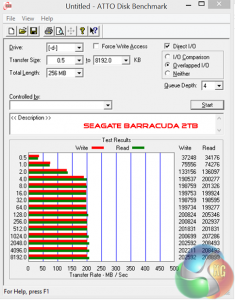 The ATTO Disk Benchmark shows similar performance characteristics from both drives.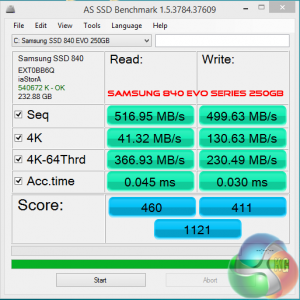 In real world terms, the OverclockersUK "Infinity Vesuvius" system is very responsive and boots up into the desktop in less than 20 seconds.