To test the USB 3.0 capabilities of the system, we use one of the fastest drives we have – the Patriot SuperSonic Magnum 256GB. We reviewed this way back in February last year.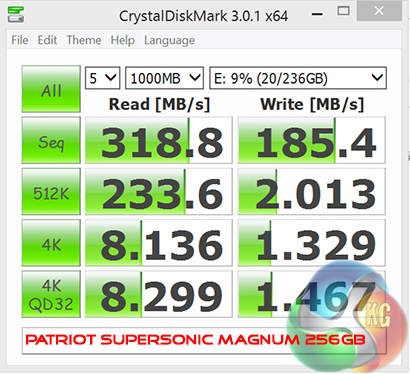 The Asus Z87 Maximus VI Extreme motherboard really delivers the goods in this test, with a record 318.8 MB/s result from the drive – in the sequential read test. Sequential write from this drive is never as fast, but a 185 MB/s score is fantastic.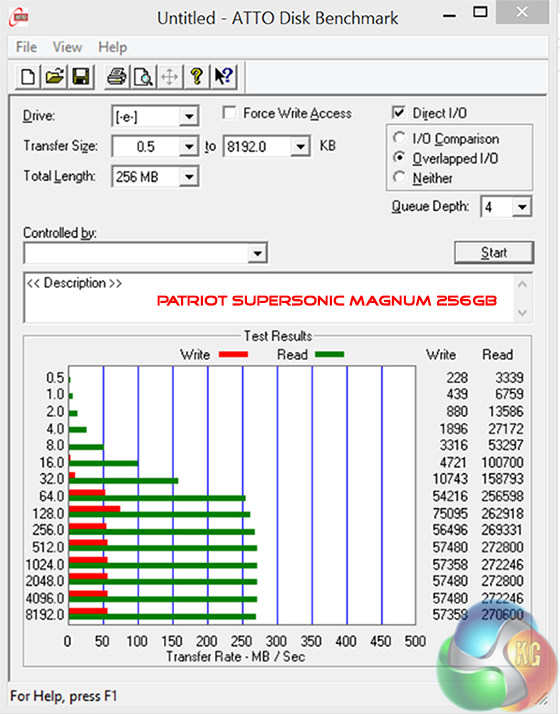 ATTO never scores as well with this particular drive, although the results are good – hitting around 270 MB/s in the read test.