In Thief 2014 Players control Garrett, a master thief, as he intends to steal from the rich. Similar to previous games in the series, players must use stealth in order to overcome challenges, while violence is left as a minimally effective last resort.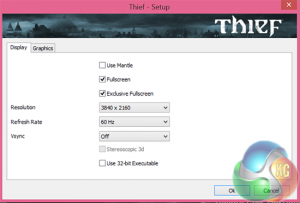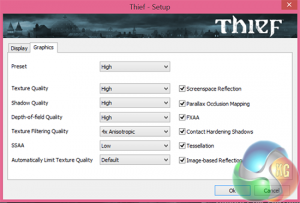 We tested the OverclockersUK "Infinity Vesuvius" system at Ultra HD 4K at High settings – these are the same settings we have used in recent high end graphics card reviews – and are ideal to compare against other graphics card configurations.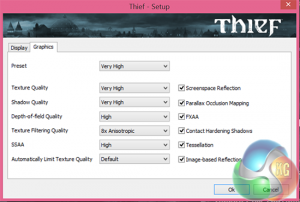 We also test at 'Very High' settings which has never been perfectly playable with any graphics card configuration to date at 4K. We found that the R9 295X2 in QuadXFire didn't take ANY performance hit moving from high to very high image quality settings. There may be some CPU limiting taking place, even at 3,840×2,160 however the Crossfire profile of this game may not be optimised for QuadX – additionally Mantle rendering Crossfire support is not working either.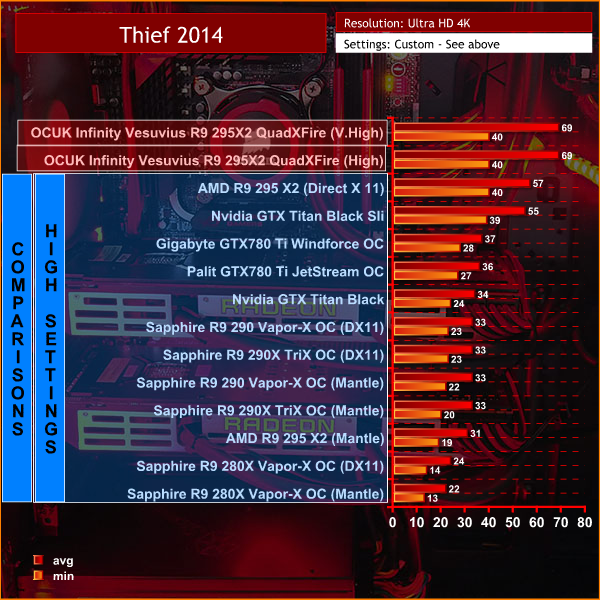 Performance is exceptionally high, while the variables are not massively higher than a single R9 295X2, we could increase the graphics quality from High to Very High without any kind of performance hit.