We test power consumption at the socket with a calibrated meter under the following conditions.
1: when idle
2: under Cinebench load
3: running the 3Dmark 11 'combined test'
4: running Tomb Raider at Ultra HD 4K with 'ultimate' image quality settings.
The monitor is not included in the power draw – just the demand via the system power supply.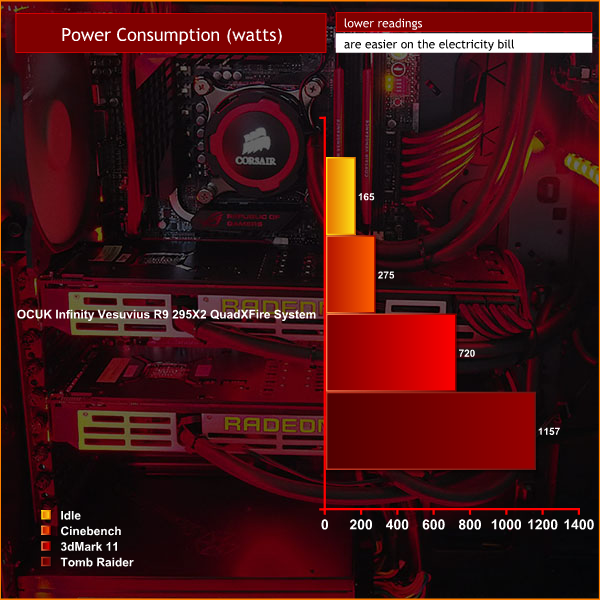 When idle, this system consumes more power than many we have recently reviewed under load, stable at 165 watts. This rises to 275 watts when the CPU is fully loaded in Cinebench. Tomb Raider at Ultra HD 4K is the ultimate real world test – under these conditions, the system consumes 1,157 watts.
The OverclockersUK "Infinity Vesuvius" R9 295X2 QuadXFire System claims a new KitGuru record in regards to power demand. Hard to believe that a 1,200 watt power supply might struggle to cope with this system under extended stressed load. Overclockers UK have obviously paid attention to the insane power demand and used the SilverStone 1,500 watt power supply – just to play safe.