Grid 2 is the sequel to the racing video game Race Driver: Grid. It was developed and published by Codemasters. The game includes numerous real world locations such as Paris, numerous United States locations, and many more, and also includes motor vehicles spanning four decades. In addition, it includes a new handling system that developer Codemasters has dubbed 'TrueFeel', which aims to hit a sweet spot between realism and accessibility.


The reason for buying the OverclockersUK "Infinity Vesuvius" R9 295X2 QuadXFire System is to run at ultra high resolution and to maximise every image quality setting you can. This is exactly what we did today. Using AMD's 16xQCSAA/8f16x EQAA settings.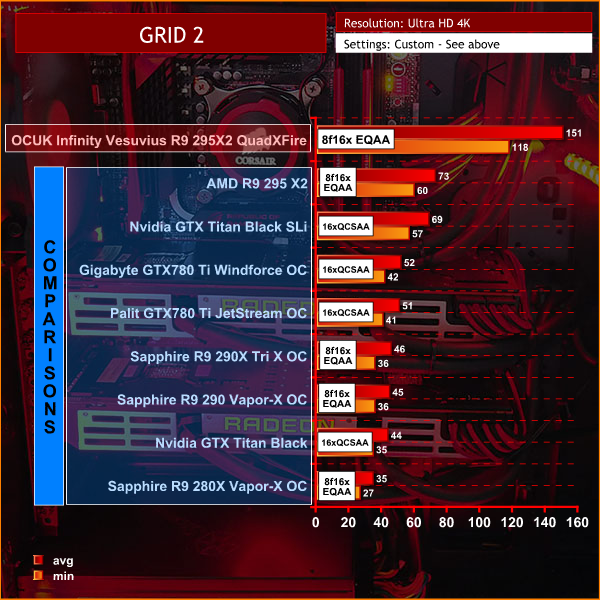 A great game to play, and it looks quite incredible at Ultra HD 4K, especially with the image quality settings maxed out.