E3 is officially under way, with many games expected to be announced and showcased from some of the biggest names out there. Throughout the years, however, many titles have seemingly never come to light despite overwhelming demand from respective fan bases. Here, we have nine titles that deserve a sequel, but won't likely appear any time soon.
Star Wars: Knights of the Old Republic 3
There are many long-lost Star Wars series out there deserving of a sequel, from Republic Commando to Empire at War and The Force Unleashed to a true Battlefront sequel. At the top of the list sits Knights of the Old Republic (KotOR), BioWare's 2003 classic.
Pre-dating the movie franchise by around 4,000 years, KotOR stood out thanks to its well-rounded combat and morality system that gathered all of the player's choices to determine their alignment with the Force- it also had an excellent story twist. Obsidian's Knights of the Old Republic II – The Sith Lords was released in the following year (2005 for EU residents), continuing the story and expanding on the mechanics.
Image: Steam
Due to the staggering success of the first title, publisher LucasArts got a little ahead of itself by greenlighting Knights of the Old Republic 3 before KotOR 2 was released. Unfortunately, Knights of the Old Republic 3 inevitably fell victim to budget cuts across LucasArts in 2004, with all focus shifting in 2008 towards BioWare's MMORPG, Star Wars: The Old Republic. There have since been continued talks about revisiting the KotOR series specifically, but this has unfortunately yielded nothing to date.
Dark Cloud 3
Level-5 might be known for its widely popular Professor Layton, Yo-kai Watch and Ni No Kuni series but the Japanese developer first cut its teeth on Dark Cloud back in 2000. Despite being dubbed as an action role-playing game, the title was known for being the first to blend real-time combat across procedurally-generated dungeons, with elements of city-building games in the overworld.
A spiritual sequel followed in 2002 called Dark Chronicle (Dark Cloud 2 in North America), that retained its signature blend of game mechanics, while improving on its predecessor's unique weapon level system, switching to a more timeless cel-shaded graphical style and implementing voice acting. Both titles were re-released on PlayStation 4 through PSN in 2016, pushing better graphics than their original PS2 counterparts thanks to the vastly superior hardware.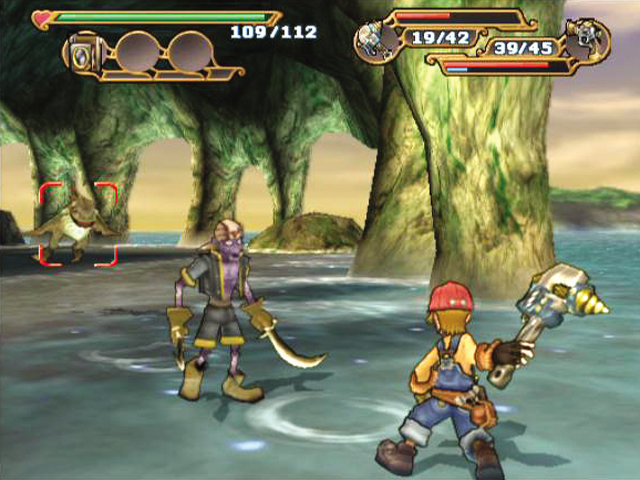 Image: IMDb
Despite rumours cropping up surrounding Dark Cloud 3's existence, Level-5 manager Yoshiaki Kusuda stated that has never been the case, however the studio would listen to fan feedback and "seriously consider making it" if demand was enough. This would require enough of a voice to impress Sony Interactive Entertainment, which currently co-owns the rights to the series.
System Shock 3
Way before Dark Souls became the poster boy for unforgiving experiences, Looking Glass Technologies' System Shock was widely considered one of the most difficult titles in 1994 due to its layered, complex systems in comparison to rival shooters at the time. Set on an isolated space station with no non-playable characters (NPCs) to interact with, the title sports a unique blend of action RPG and survival horror.
Switching its name to Looking Glass Studios, the developers worked alongside Irrational Games to craft a System Shock 2 in 1999. The collaborative project led to a more ambitious blend of genres, introducing more varied character paths for an open ended experience, as well as a persistent world that changed without influence from the player.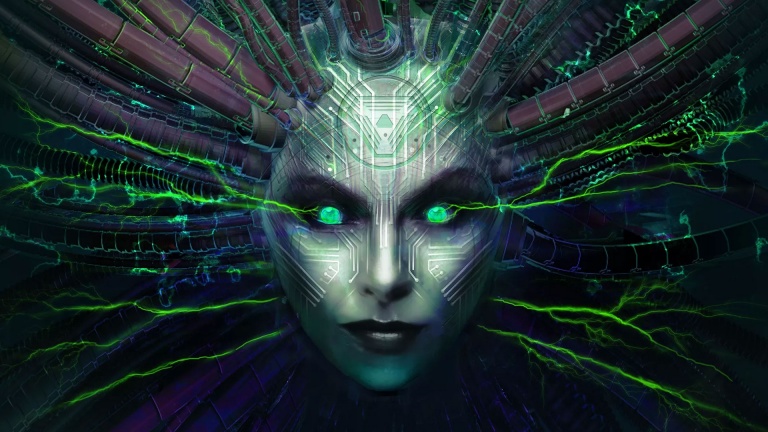 While Irrational Games went on to create a spiritual successor in the form of BioShock in 2007, attempts at a true sequel have been hindered by the flux of ownership concerning the System Shock IP.
The good news is that as of 2015, Nightdive Studios secured the full rights, re-releasing the original System Shock in an Enhanced Edition, planning to give System Shock 2 the same treatment and a comprehensive crowdunded remake of the original pegged for 2020. The bad news is that, while System Shock 3 has been confirmed as in development, there is currently no release window. Considering the team has lost focus on the remake of System Shock once before, it is unknown just how far the sequel will get through the development stages.
Left 4 Dead 3
Valve had a hit on its hands back in 2008, with developer Turtle Rock Studios (then Valve South) crafting Left 4 Dead for Xbox 360, PC and, eventually, Mac. While the 4-person co-op shooter set a precedence for class-based zombie survival games, what truly made it stand out was its use of an AI Director. This artificial intelligence is built to react to player choices and stats when spawning items, enemies and choosing their positioning on the map.
Exactly one year later, Valve followed up with Left 4 Dead 2 (2009), featuring an updated version of the original's AI Director. Instead of solely handling enemies and items, the AID 2.0 had the ability to alter the map itself by changing the placement of walls, lighting and weather conditions to ensure a fresh procedurally generated experience each playthrough.
Image: Steam
The series has inspired countless titles, including a plethora of clones, however a true sequel has always been in the wind. Fans had gotten their hopes up thanks to a recent Facebook tease and website update, however Valve quickly quashed the rumours, explaining that its official pages were hijacked. Considering that Left 4 Dead 2's announcement came at breakneck speed, it's entirely possible that the title could appear at any moment, however Valve has remained silent for the best part of 8-and-a-half years.
Simpsons Hit & Run 2
Few licenced video games have made as much of an impact as The Simpsons: Hit & Run (2003) for Xbox, PS2, Nintendo Gamecube and PC, which to this day remains one of Radical Entertainments best received titles. Hit & Run emerged from the staggered development of a sequel the Radical's previous entry, The Simpsons: Road Rage (2001), looking towards Grand Theft Auto III (2001) as inspiration.
Made as a parody to Rockstar's first 3D GTA, players were put in the shoes of the Simpsons family, and Kwik-E-Mart Apu Nahasapeemapetilon, exploring the open world of Springfield and meeting iconic characters throughout the series' then-14-year run. With a story from the show's writers and pretty much all original cast members hopping on board with the project, it's easy to see how Hit & Run has retained a cult following.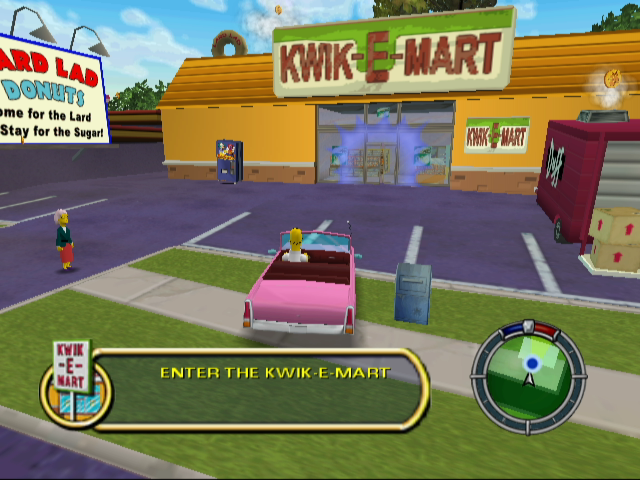 Image: Reddit
Radical's run with the IP came to an end after the release of Hit & Run, with EA snapping up the rights. The Simpsons Game arrived from the publisher in 2007 is the closest to any form of sequel that we've seen, swapping the open-world format for platformer and puzzle elements.
It's unlikely that we will see another console version of the Simpsons any time soon, let alone a true Hit & Run sequel, as it is not clear if any video game publisher/developer currently holds the rights to make it happen.
Bully 2
Bully (2006), otherwise known as Canis Canem Edit in original PAL releases, is Rockstar's attempt at swapping Grand Theft Auto's guns, cars and crime with slingshots, skateboards and general high school mischief. The player is pitted in the shoes of 15-year-old Jimmy Hopkins in his quest to dominate the various cliques in Bullworth Academy.
Breaking away from its exclusivity on Sony's PlayStation 2, Rockstar eventually gave the title a make-over in 2008's Bully: Scholarship Edition for Xbox 360 and Nintendo Wii. The Scholarship Edition expanded upon the original by including never-before-seen content including missions, characters, classes, items and clothing.
Image: Steam
Rumours surrounding a sequel have been consistently appearing since 2009, from the original composer claiming a return to supposedly leaked conceptual art last year. That being said, with a string of popular titles such as Red Dead Redemption (2010), L.A. Noire (2011) and Grand Theft Auto V (2013), not to mention its plethora of downloadable content, it is looking uncertain as to whether we will get another title in the series any time soon.
For now, Rockstar is firmly attached to marketing this year's Red Dead Redemption 2.
Skate 4
EA seemed to be onto a winner in 2007, releasing a more realistic physics-based competitor to the exaggerated fun shown across Tony Hawk's Skateboarding titles. Skate utilised the dynamic analogue sticks on the Xbox 360 and PlayStation 3 gamepads to control the movements of the player's feet in order to perform tricks, dubbed the "flick it" control system.
Two sequels were spawned from the popular series, with Skate 2 (2009) ungluing the player's feet from the board and allowing them to explore the open world environment on foot, and Skate 3 (2010) ditching the grainy aesthetic in favour of a more colourful, friendlier world.
For a long while, the Skate series looked to be abandoned by EA until Skate 3 was made backwards compatible on the Xbox One in 2016, and a 2018 revival of its online servers just before this year's E3. Sadly, the series did not appear during EA's E3 2018 press conference, putting another nail in the coffin for the beloved franchise.
Luckily, fans of the series can look forward to the successfully crowdfunded Session, which is inspired by the physics-based mechanics of EA's Skate.
Silent Hill
Konami first introduced its Silent Hill series back in 1999 for the PlayStation, with multiple titles spanning many platforms. While each plot revolves around different primary characters, all games revolve around the eponymous fictional American town, which is in itself a gateway to an alternate dimension that draws upon the psyche of the primary character to manifest monstrous beings and events tied to their mental state.
Silent Hill: Downpour was the last title mainline title of the series in 2012, handled by the inexperienced and short-lived studio Vatra Games. Despite taking a slightly more open approach to exploration, the title was met with mixed reception thanks to its sub-par combat and inconsistent narrative pacing.
The sorest spot for fans of the franchise, however, comes in the form of Kojima Productions' Silent Hills, which was inexplicably ripped from the grasp of fans after its interactive Playable Teaser dropped in 2014. Due to tensions behind the scenes between Hideo Kojima and Konami, resulting in the former's contract being terminated and the project being cancelled.
Unfortunately, Konami has not spoken up about the series since, but with its increased interest in mobile video game development and Pachinko machines, it's looking increasingly unlikely that Silent Hill will get some love in the near future.
Half-Life 3
Of course, no title is in demand as much as the follow up to Valve's Half-Life series. Beginning in 1998, Half-Life remains one of the most lauded titles of all time, spawning a sequel in 2004 and two follow-up episodic entries, Half-Life 2: Episode One (2006) and Half-Life 2: Episode Two (2007).
The original title became the subject of a comprehensive remake after the release of Half-Life 2, intending to update the game from its GoldSrc to Valve's Source Engine. Starting out as a mod called Half-Life: Source, the title evolved into Black Mesa, a fully-fledged title still in development sold on Steam with Valve's express permission.
Evidence of a third iteration in the form of Half-Life 2: Episode Three or a true sequel is few and far between, although conversations are seemingly ongoing. Interestingly, there is more evidence surrounding Half-Life 2: Episode Four, better known as Return to Ravenholm. This cancelled title was once in development by Arkane Studios, set to bring players back to the Eastern European mining town that debuted in Half-Life 2.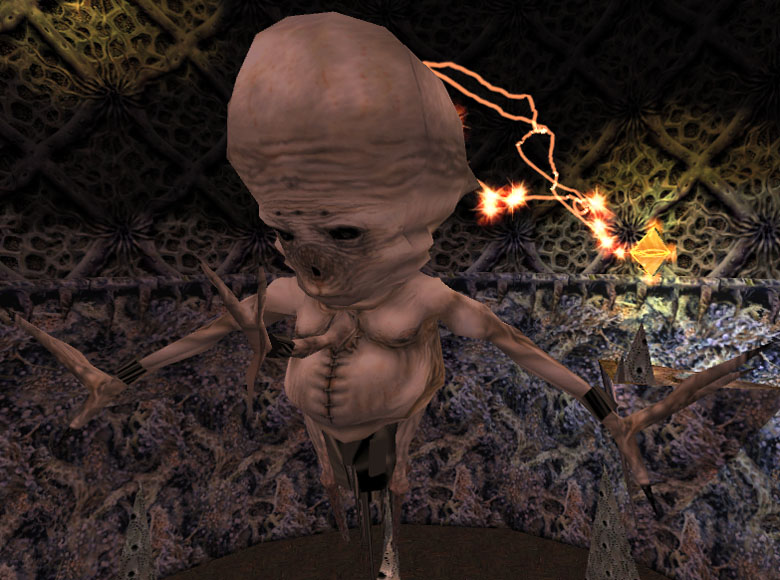 Although Valve creator Gabe Newell reassured fans that there is a possibility for a new Half-Life entry, it would require developers to come together of their own accord due to the company's management-free structure. This seemed increasingly unlikely when writers Marc Laidlaw, Erik Wolpaw, and Chet Faliszek left the studio.
To make matters worse, Laidlaw updated his website with "Epistle 3", a short story that he dubs a "snapshot of a dream I had many years ago," alluding to what a third entry would have contained despite changing the names of characters to avoid copyright claims.
While Valve is keen to discredit claims that the company has forgone the Half-Life series in favour of its other titles, it is clear that the ongoing support of Dota 2, Counter-Strike: Global Offense and Team Fortress 2 has kept the teams occupied. That being said, with Valve's new focus on expanding its library and the inevitable release of Dota 2-inspired competitive card game Artifact, perhaps anything is possible.
KitGuru Says: Which of these titles would you like to see come to life the most? Do you have a series in mind that would be a better fit to be brought back from the graveyard?