Cloud gaming is an ambitious undertaking for Nvidia. The company envisions a future in which people don't necessarily have to buy a gaming PC in order to get the PC gaming experience, nor do they have to go out and buy all of their games separately.
Nvidia wants to be able to deliver a desktop class experience and high quality titles to those who don't want a desktop. Unfortunately, they aren't quite there yet but they might not be as far off as you think.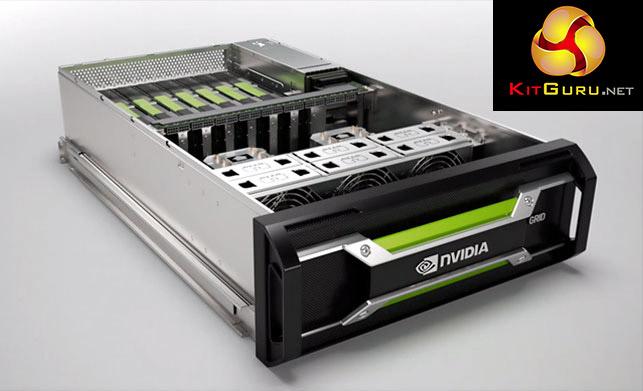 The GRID servers are clearly more powerful than what we have seen in past offerings from the likes of On-Live and PlayStation Now and I have no reservations when it comes to saying that the hardware can clearly run games at high details and frame rates- albeit, with the resolution knocked down a bit.
Unfortunately, WiFi technology is holding the service back. During my time using the GRID I have encountered numerous connection issues and more often than not, the quality of the stream begins to degrade after short amounts of play time. While visuals were always high quality, performance suffered.
As you can see in our videos, stuttering is a bit of a problem, the only title we managed to get a consistent experience with was Ultra Street Fighter IV. That said, Trine 2 and Dirt 2 were close to being good enough.
Unfortunately, large scale open-world titles seem to be out of the question for now. Batman Arkham City just wasn't playable in the state it was in.
GRID is still very much a work in progress so there is still time for Nvidia to improve the service. This is very much an open beta so I would encourage Shield owners to give the service a go and to provide feedback.
We can't test this theory for sure as the GRID service isn't available on other platforms but it is possible that the WiFi chip inside the Shield tablet just isn't strong enough to process such a massive on-going stream of data. We may have to wait for Shield 2 before we can really see the GRID stretch its legs.
Is cloud gaming viable today? No, not yet but technology is constantly evolving, in six months time we may have an entirely different answer.
Discuss on our Facebook page, over HERE.
KitGuru Says: The potential is definitely there and the future looks promising. Cloud gaming via The GRID isn't quite up to scratch yet but I do believe that Nvidia is on the cusp of something big.