Gears 5 is a third-person shooter video game developed by The Coalition and published by Xbox Game Studios for Xbox One, Microsoft Windows and Xbox Series X. It is the fifth installment of the Gears of War series and the sequel to Gears of War 4. The ultimate edition was released on September 6, 2019, while the standard edition of the game was released worldwide on September 10, 2019. (Wikipedia).
Engine: Unreal Engine 4. We test using the Ultra preset, with Best Animation Quality (instead of Auto), DX12 API.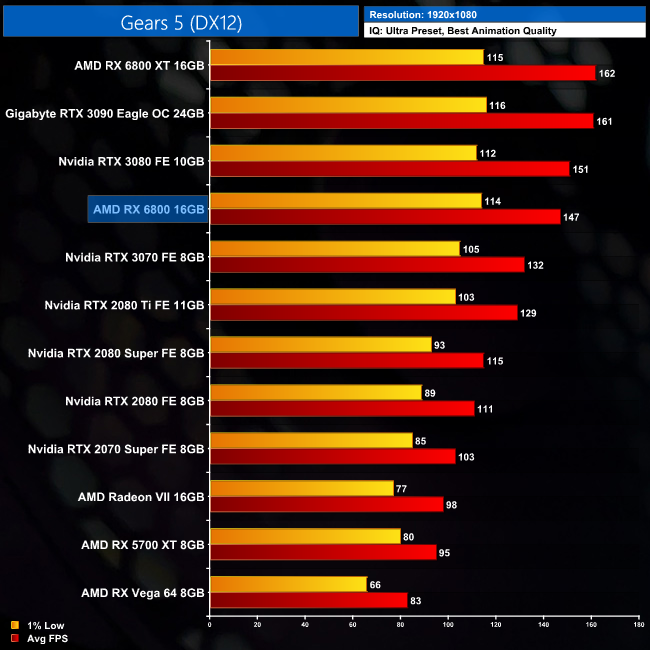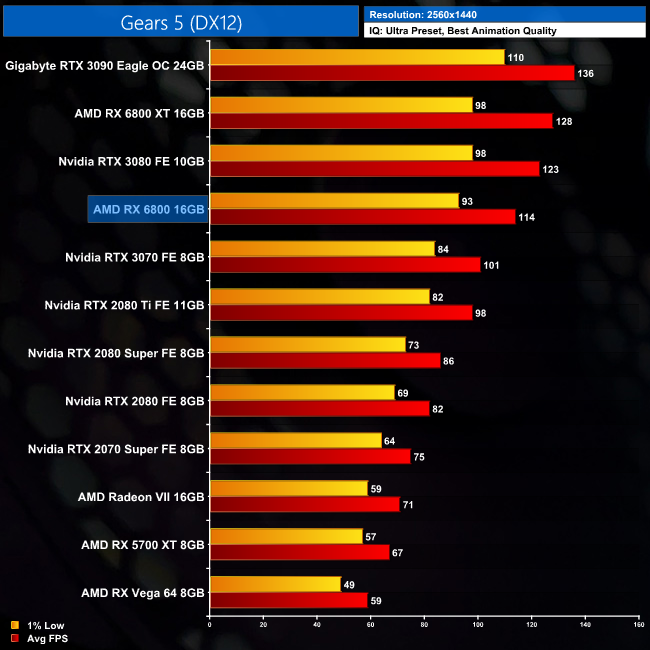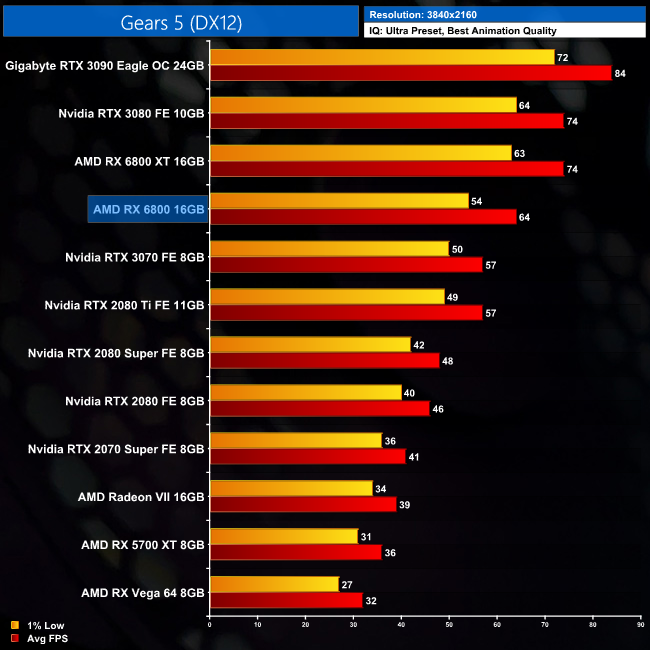 Moving on to Gears 5. This is an AMD-sponsored title and the RX 6800 does do well here. At 1440p, it is 13% faster than the RTX 3070, and 16% faster than Nvidia's previous flagship, the RTX 2080 Ti.
Even at 4K it delivers a 60FPS experience, with leads of 12% over both the RTX 3070 and the RTX 2080 Ti.