Red Dead Redemption 2 is a 2018 action-adventure game developed and published by Rockstar Games. The game is the third entry in the Red Dead series and is a prequel to the 2010 game Red Dead Redemption. Red Dead Redemption 2 was released for the PlayStation 4 and Xbox One in October 2018, and for Microsoft Windows and Stadia in November 2019. (Wikipedia).
Engine: Rockstar Advance Game Engine (RAGE). We test by manually selecting Ultra settings (or High where Ultra is not available), TAA, Vulkan API.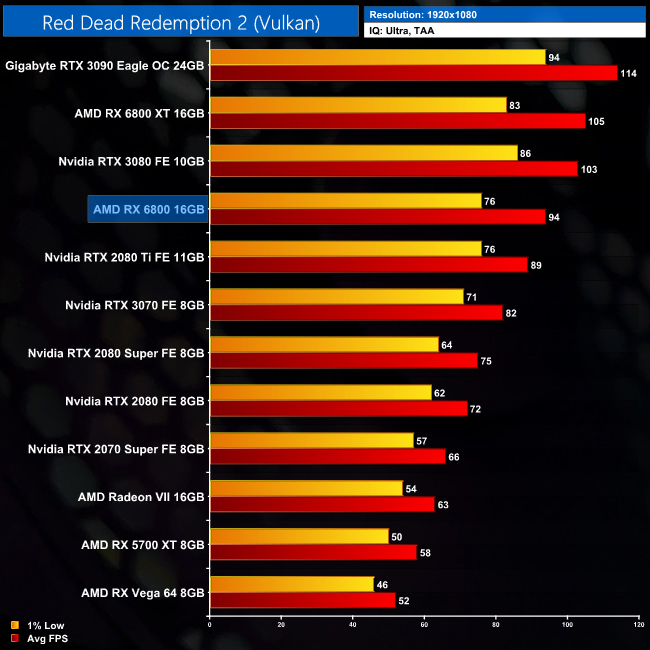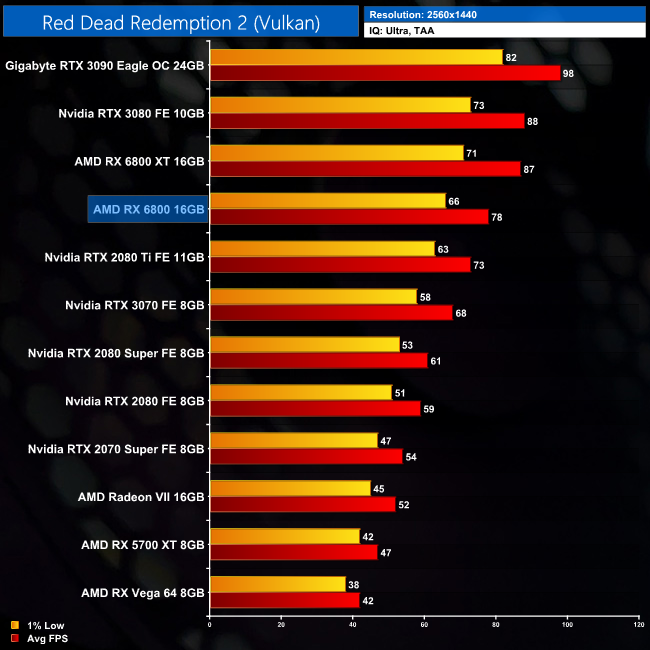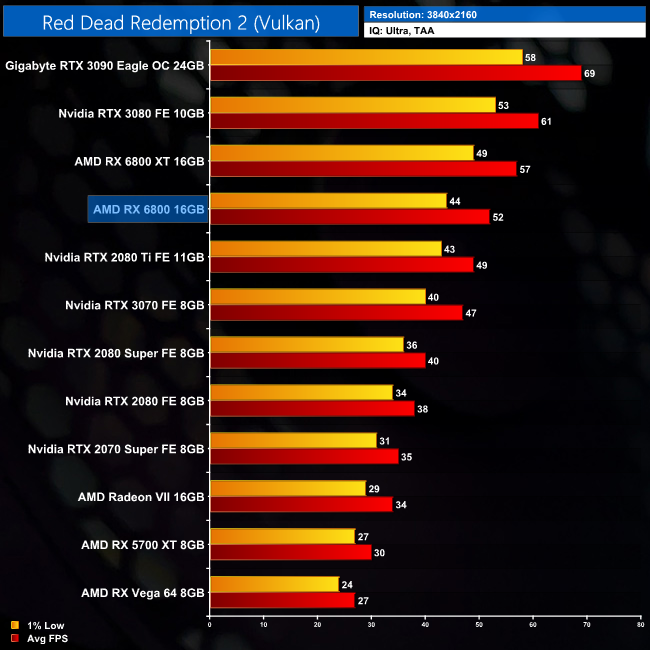 Next up is Red Dead Redemption 2, and here we can see the RX 6800 delivered almost 80FPS when gaming at 1440p. That's another tidy win over the RTX 3070, with the RDNA 2-based GPU delivering an extra 15% performance.
The gap does narrow at 4K, as the RTX 3070 fares a little better, but we can still see the RX 6800 out-pacing its Nvidia rival by 11%.