Tom Clancy's Ghost Recon Breakpoint is an online tactical shooter video game developed by Ubisoft Paris and published by Ubisoft. The game was released worldwide on 4 October 2019, for Microsoft Windows, PlayStation 4 and Xbox One, (Wikipedia).
Engine: AnvilNext 2.0. We test using the Ultra preset, with AA disabled, Vulkan API.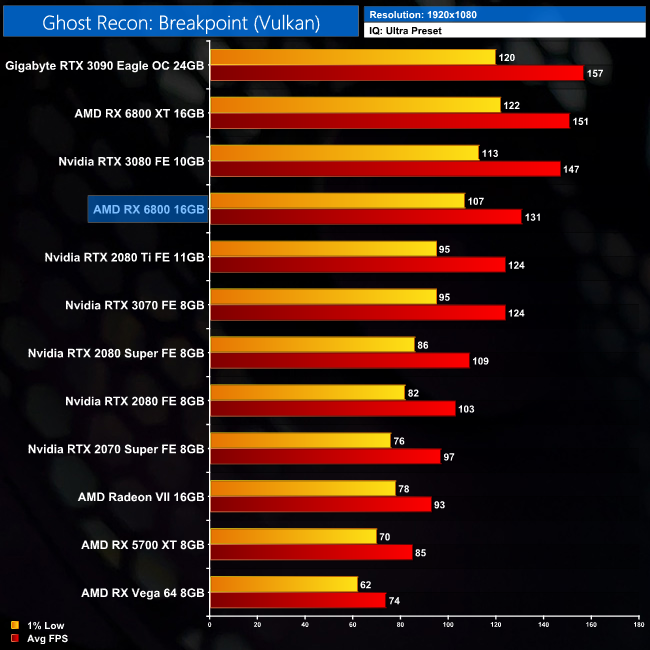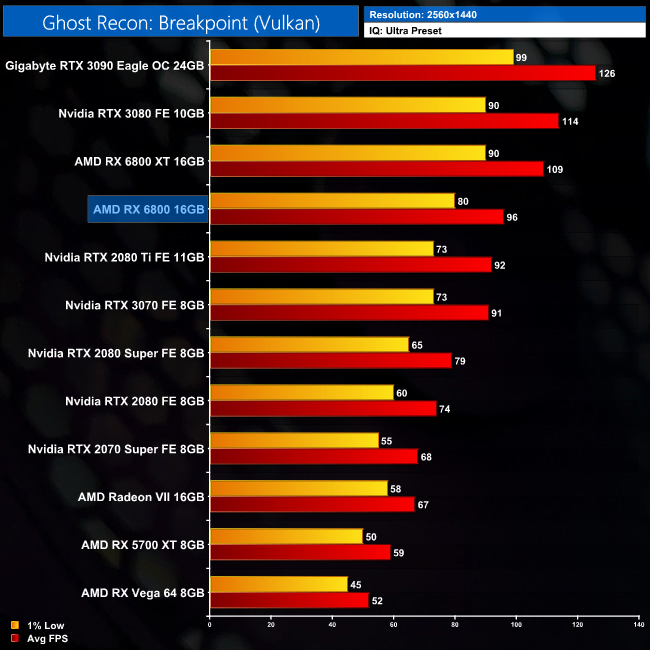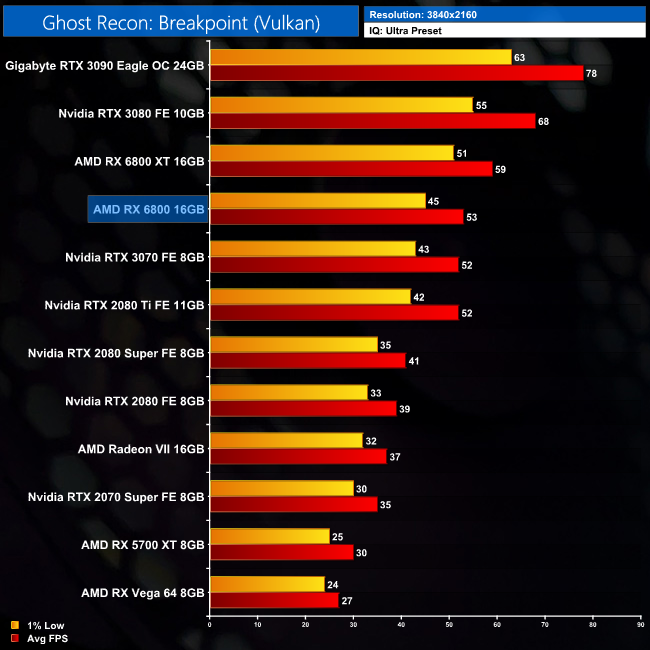 Despite being (another) AMD title, there really is not a lot between the RX 6800 and the RTX 3070 in Ghost Recon: Breakpoint. At 1440p for instance, AMD's GPU is just 5% faster, and the gap is even smaller when compared to the RTX 2080 Ti.
Up at 4K, the difference between all three GPUs in question shrinks to essentially nothing – on paper the RX 6800 is technically faster, but a difference of a single frame really doesn't mean much.