Here we revisit Control, this time testing with the in-game ray tracing effects set to their highest values.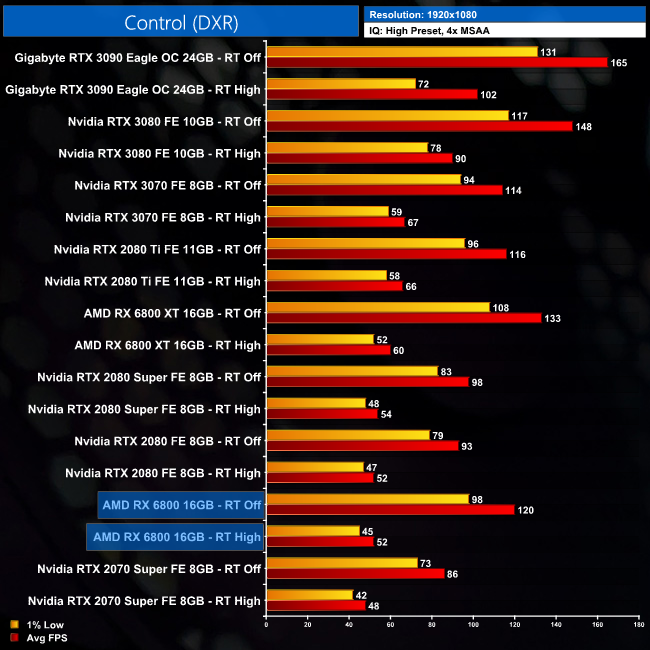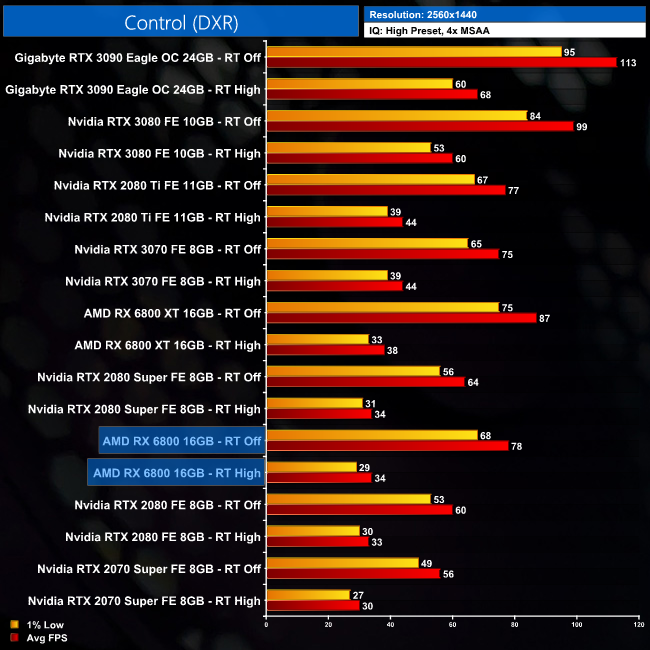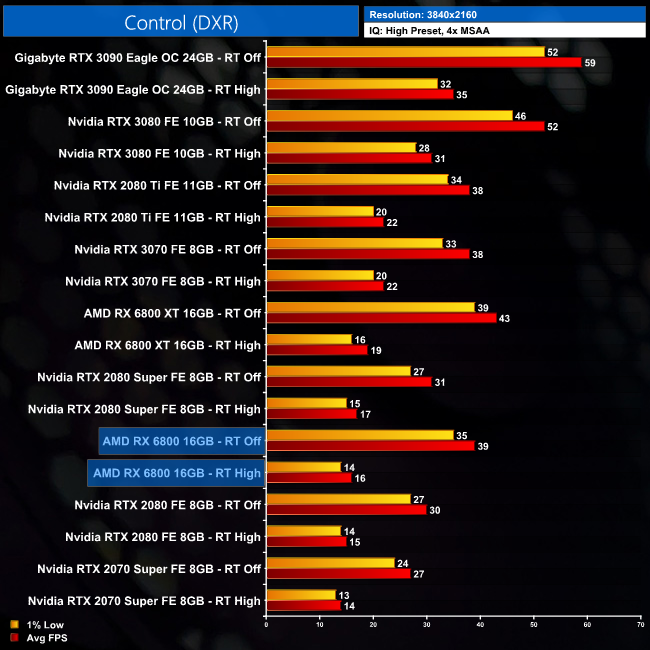 To assess the ray tracing performance of the RX 6800, we start with Control. This uses a number of ray traced effects and can be quite punishing. Here, the RX 6800 really only delivers a decent experience at 1080p, where it averages 52FPS with ray tracing at high settings. It averages 34FPS at 1440p, but the 1% lows dip down to 29FPS.
Overall performance is very close to the vanilla RTX 2080, but we can see AMD incurs a bigger performance loss when ray tracing is enabled. At 1080p, the RX 6800's frame rate is cut by 57% when turning on ray tracing, compared to a 44% drop for the RTX 2080.