Borderlands 3 is an action role-playing first-person shooter video game developed by Gearbox Software and published by 2K Games. It is a sequel to 2012's Borderlands 2, and the fourth entry in the main Borderlands series. Borderlands 3 was released on 13 September 2019 for Microsoft Windows, PlayStation 4, Xbox One. (Wikipedia).
Engine: Unreal Engine 4. We test using the Badass preset, DX12 API.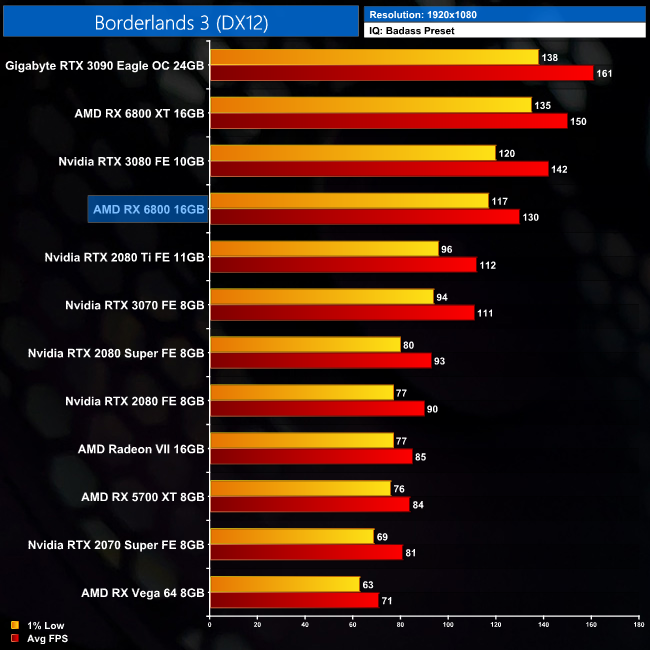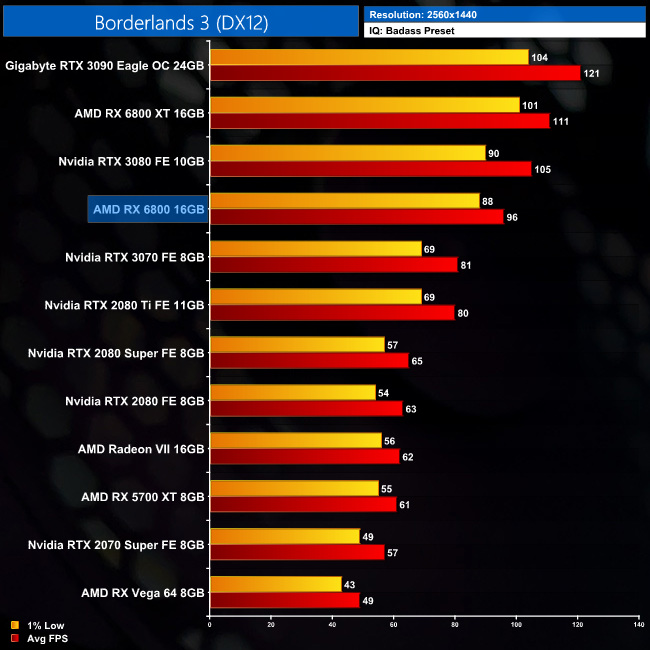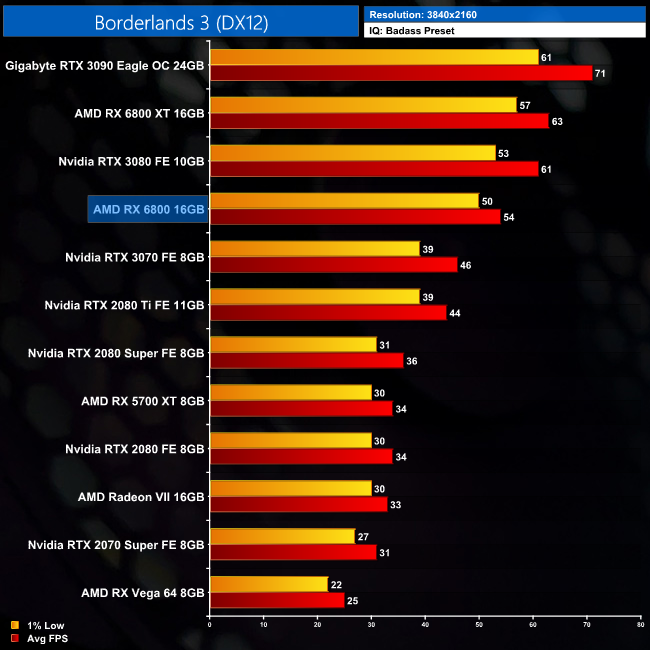 Kicking off our game benchmarks with Borderlands 3, in this Unreal Engine title we can see strong performance from the RX 6800. At 1440p it is significantly faster than the RTX 3070, to the tune of almost 20%, while it's just 9% slower than the RTX 3080 here.
At 4K, it still holds a strong lead over the RTX 3070, but it has shrunk slightly to 17%. Still, it's averaging 54FPS so definitely a good start for Team Red.