Death Stranding is an action game developed by Kojima Productions. It is the first game from director Hideo Kojima and Kojima Productions after their split from Konami in 2015. It was released by Sony Interactive Entertainment for the PlayStation 4 in November 2019 and by 505 Games for Windows in July 2020. (Wikipedia).
Engine: Decima. We test using the Very High preset, with TAA, DX12 API.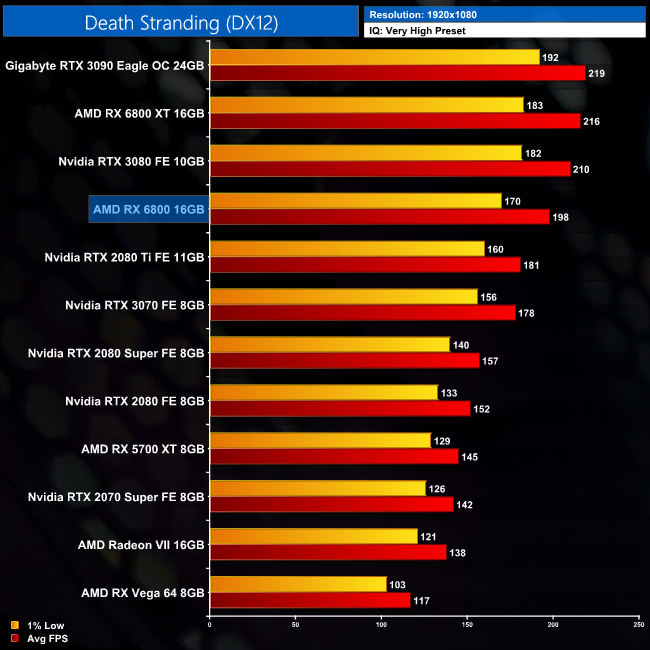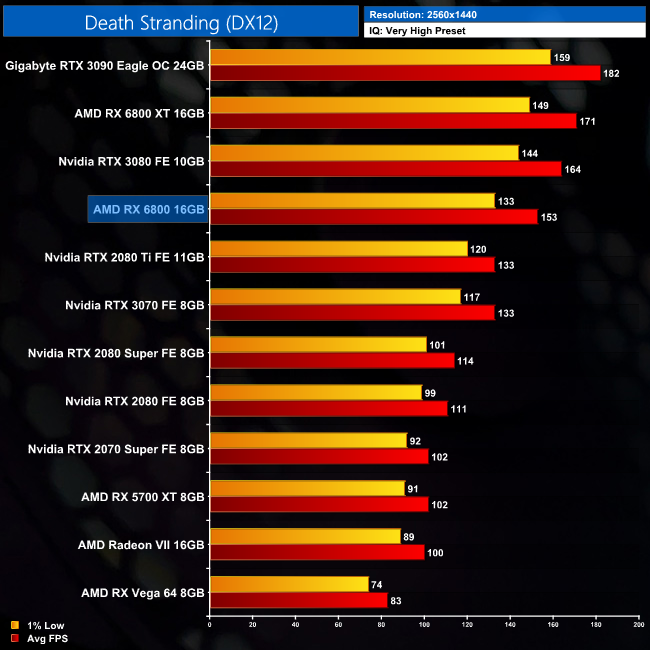 Death Stranding ups the ante and RX 6800 looks really good in this title. At 1440p it averages over 150FPS, making it 15% faster than both the RTX 3070 and RTX 2080 Ti. Not bad when you consider that, up until a couple of months ago, the 2080 Ti was selling for over £1000.
4K is no problem for the RX 6800 either, as it averages 91FPS. This is now 18% faster than the RTX 3070, and arguably more impressively is the fact it is just 9% slower than the RTX 3080.