Overclocking capabilities for the RX 6800 are impressive. Using AMD Wattman, we comfortable maxed out the GPU frequency slider (to 2600MHz), while also hitting the memory slider limit of 2150MHz, all while increased the power limit to 115%.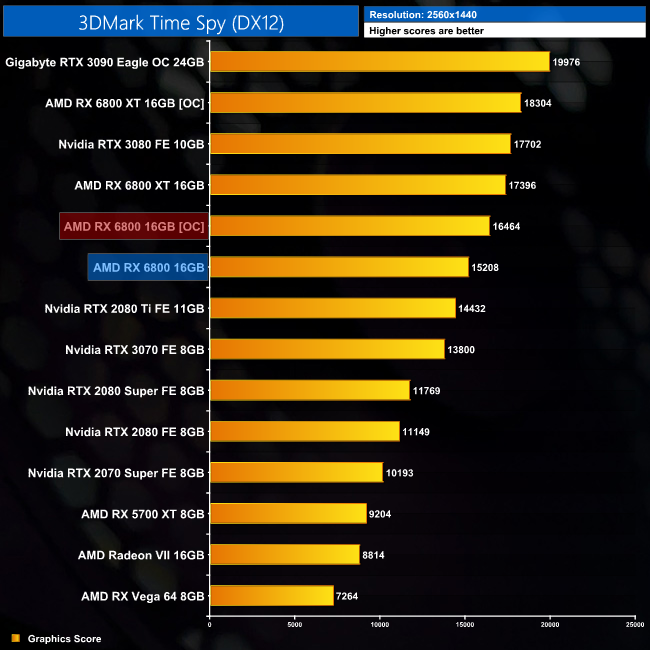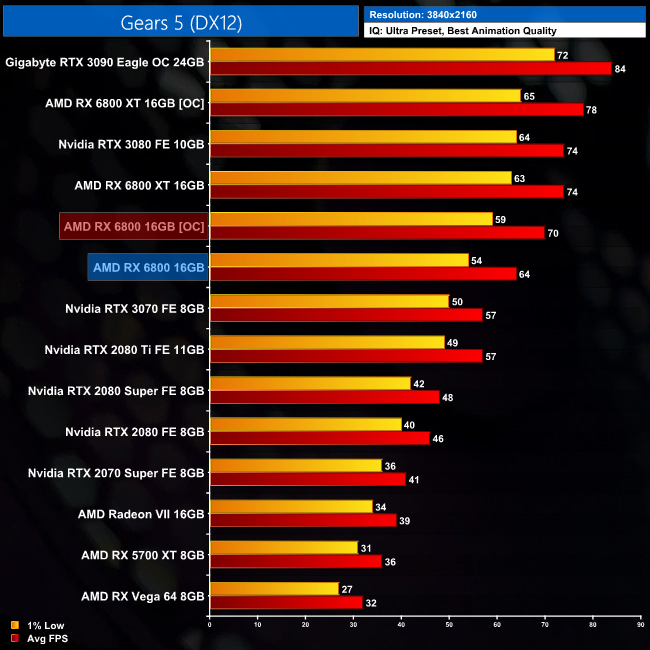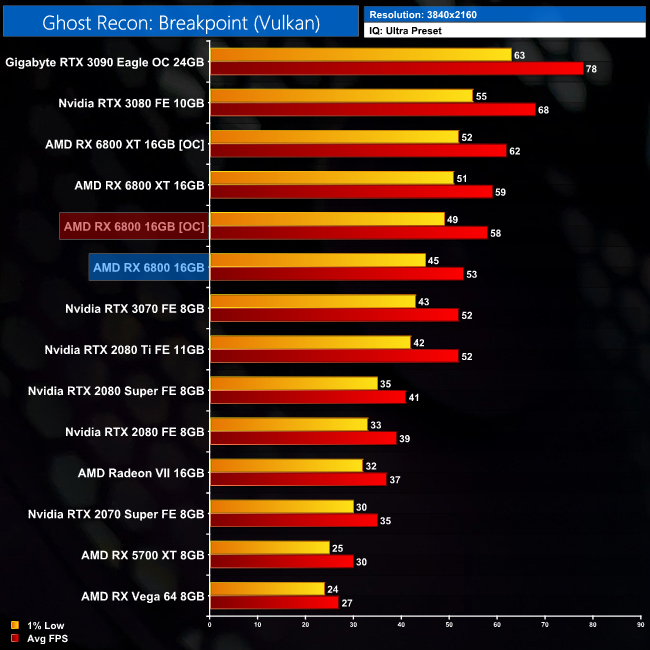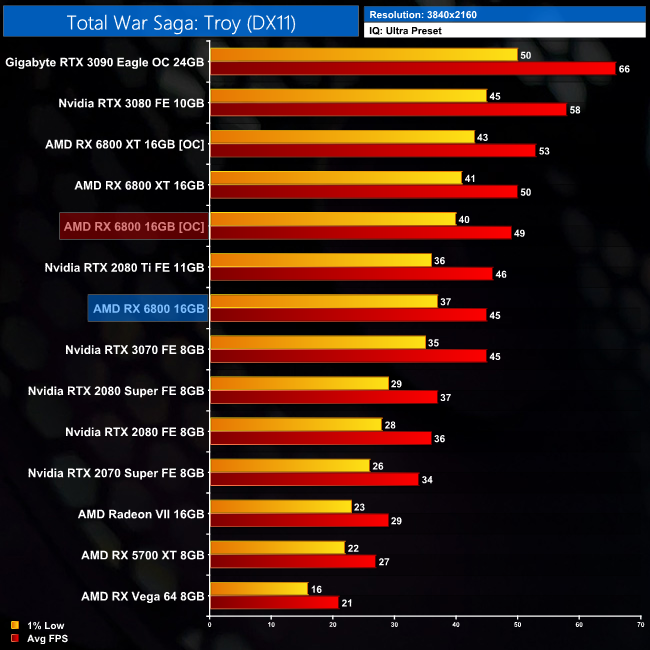 This overclock resulted in performance gains of about 9% in the games we re-tested.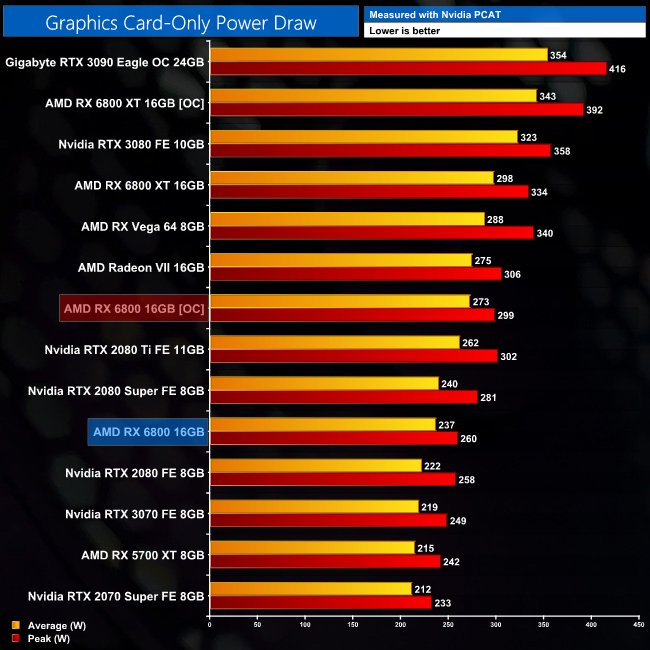 Power draw, meanwhile, increased by 15%.