Total War Saga: Troy is a 2020 turn-based strategy video game developed by Creative Assembly Sofia and published by Sega. The game was released for Windows on 13 August 2020 as the second installment in the Total War Saga subseries, succeeding Thrones of Britannia (2018). (Wikipedia).
Engine: TW 3 Engine. We test using the Ultra preset, DX11 API.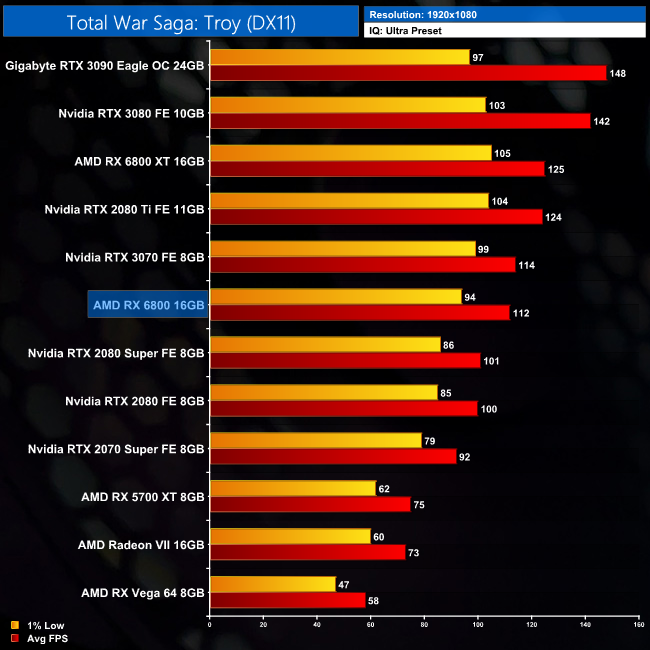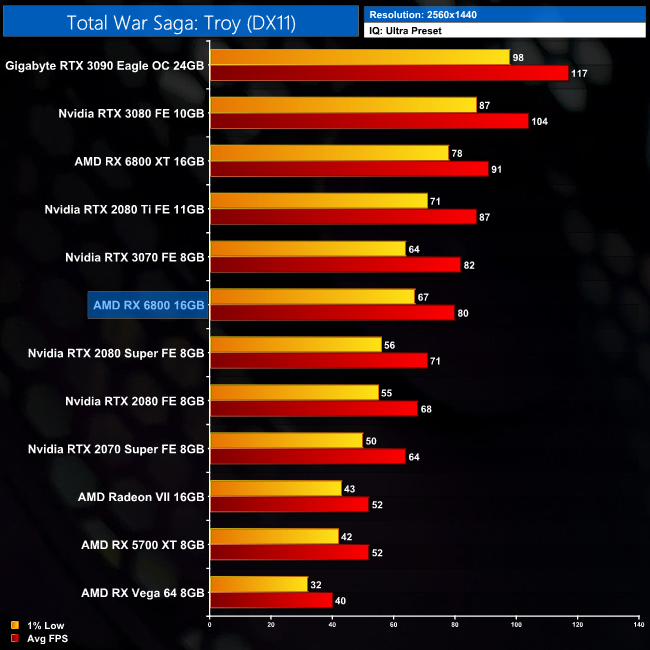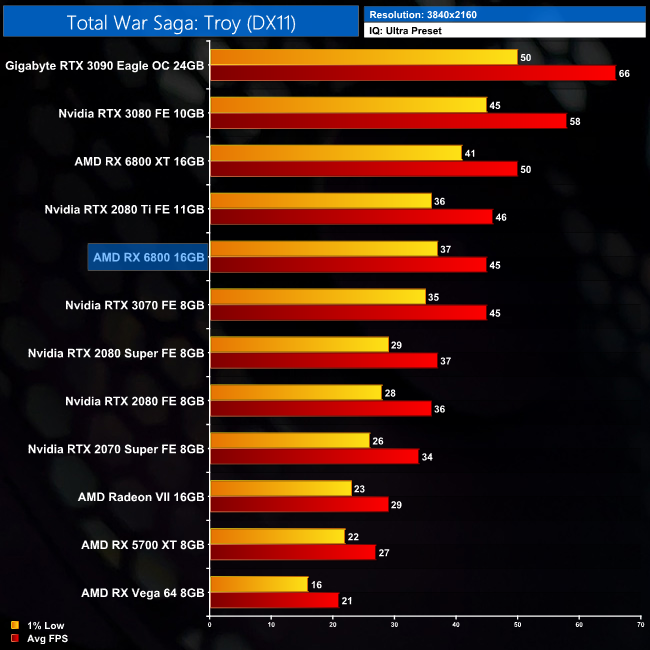 Total War Saga: Troy has a clear preference for Nvidia GPUs, and this is demonstrated by the fact that, at 1440p, the RX 6800 is actually slower than the RTX 3070. Not by much, but this only happened one other time across the other 13 games we tested.
At 4K though, the RX 6800 pulls backs and manages to equal the RTX 3070, with both GPUs averaging 45FPS.