Middle-earth: Shadow of War is an action role-playing video game developed by Monolith Productions and published by Warner Bros. Interactive Entertainment. It is the sequel to 2014's Middle-earth: Shadow of Mordor, and was released worldwide for Microsoft Windows, PlayStation 4, and Xbox One on October 10, 2017. (Wikipedia).
We test using the Very High preset, DX11 API.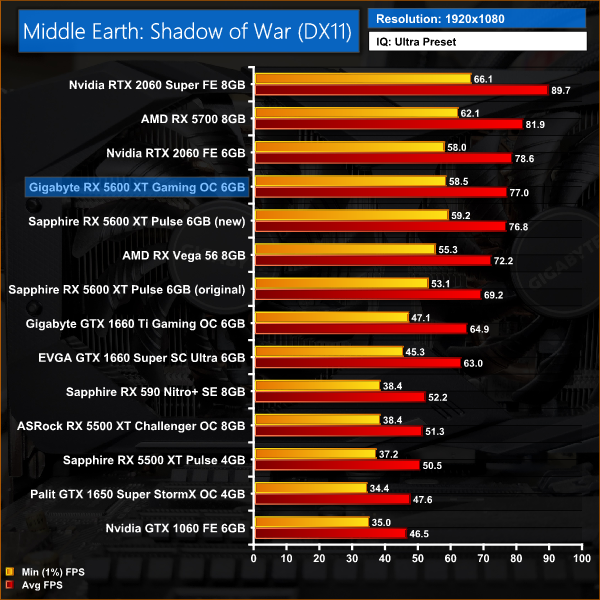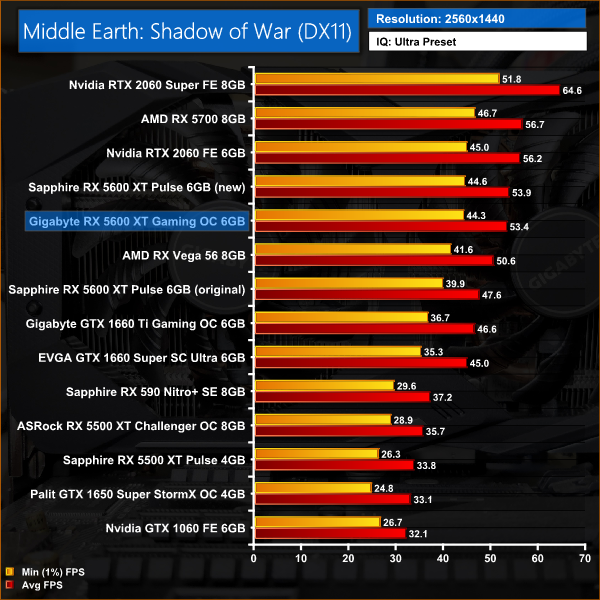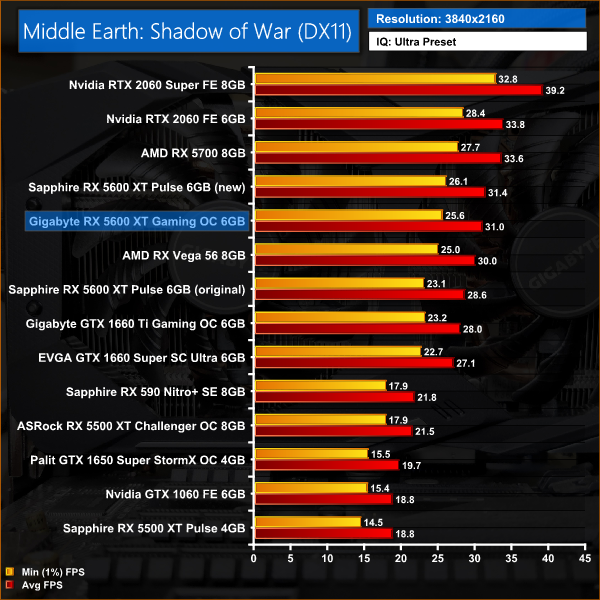 Middle Earth: Shadow of War definitely favours Nvidia graphics cards, and here we can see the RTX 2060 outperforming the 5600 XT Gaming OC at every resolution. The gap is only 2% at 1080p, but stretches to 5% at 1440p. Compared to the 2060 Super, the 5600 XT is 14% slower at 1080p, and 17% slower at 1440p.