For our temperature testing, we measure the peak GPU core temperature under load. A reading under load comes from running the 3DMark Time Spy stress test for 30 minutes.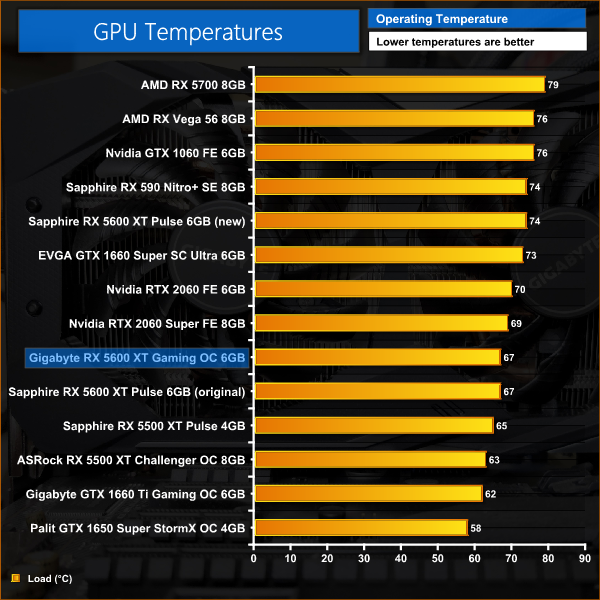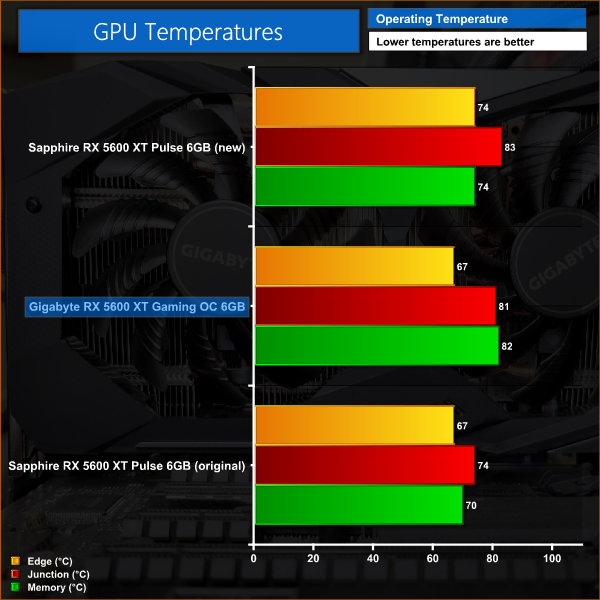 In terms of the thermal performance of the card, two main things stand out to me. First is the low GPU edge temperature of just 67C for the Gigabyte Gaming OC, which makes it 7C cooler than the Pulse in terms of GPU edge temperature. Clearly having a total of 5 heatpipes, versus 3 with the Pulse, directly contacting the GPU helps matters.
The second point, though, is the warmer memory temperature, with a peak figure of 82C coming in 8C hotter than the Sapphire Pulse. While this is still well within spec, it does suggest Gigabyte's memory cooling isn't up to the same standard as the Sapphire Pulse.
Still, overall performance is good, and that is reflected in the thermal images – hot spots didn't exceed 63C on either the front side or back of the card, so there is nothing to worry about here.