Gears 5 is a third-person shooter video game developed by The Coalition and published by Xbox Game Studios for Microsoft Windows and Xbox One. It is the sixth instalment of the Gears of War series, and is the second Gears of War game not to be developed by Epic Games.
We test using the Ultra preset, with Best Animation Quality (instead of Auto), DX12 API.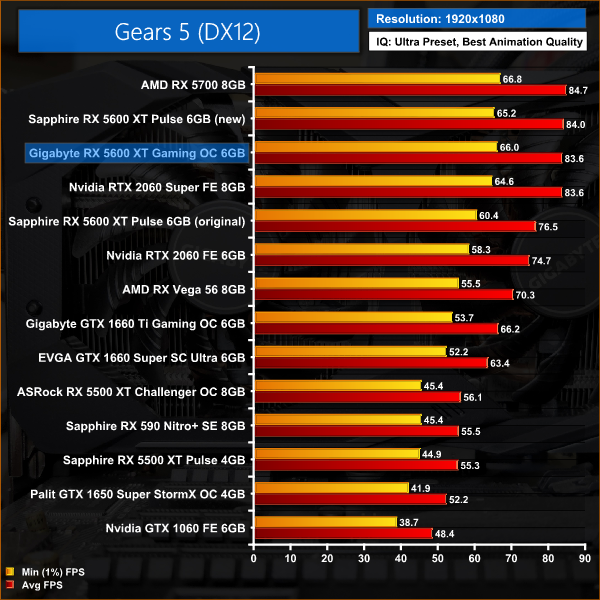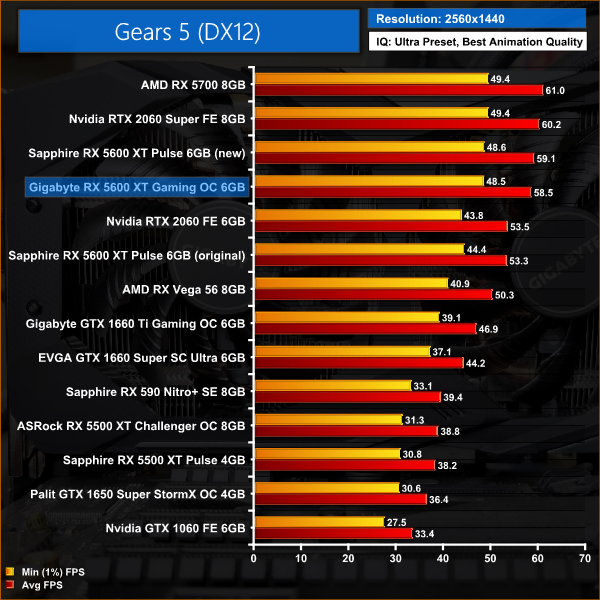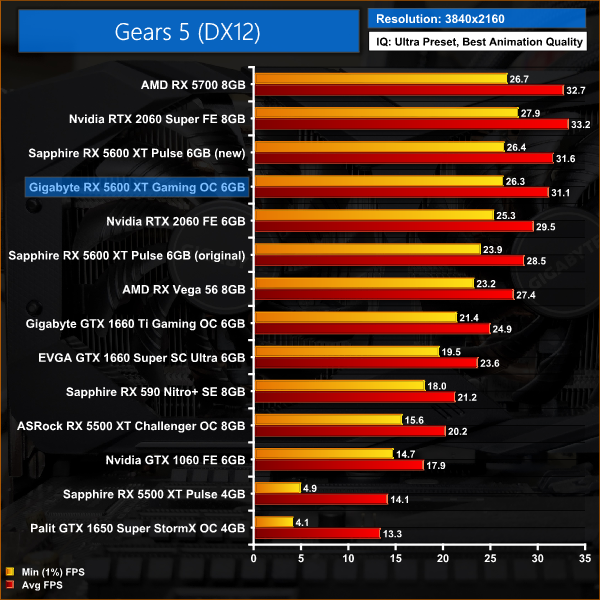 Gears 5 is an AMD title and at 1080p we see a 12% performance advantage for the Gigabyte Gaming OC versus the RTX 2060. This puts performance of the 5600 XT on par with that of the 2060 Super.
At 1440p the RTX 2060 does gain some ground on the 5600 XT, but the Gigabyte card is still 9% faster. Relative to the 2060 Super, however, the 5600 XT is 3% slower at this resolution.