F1 2019 is a racing video game based on the 2019 Formula One and Formula 2 Championships. The game is developed and published by Codemasters and is the twelfth title in the Formula One series developed by the studio. The game was announced by Codemasters on 28 March 2019. (Wikipedia).
We test using the Ultra High preset, with TAA and 16x Anisotropic Filtering, DX12 API.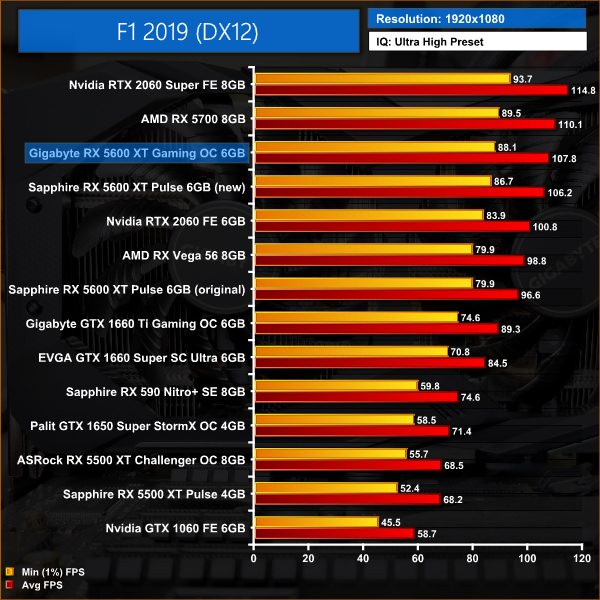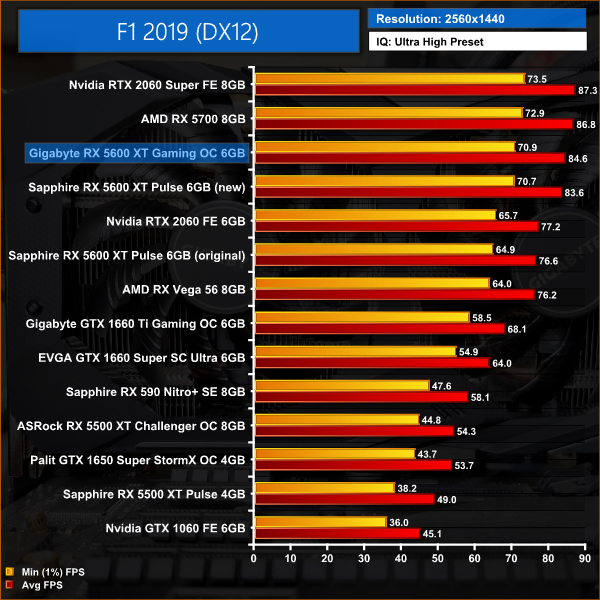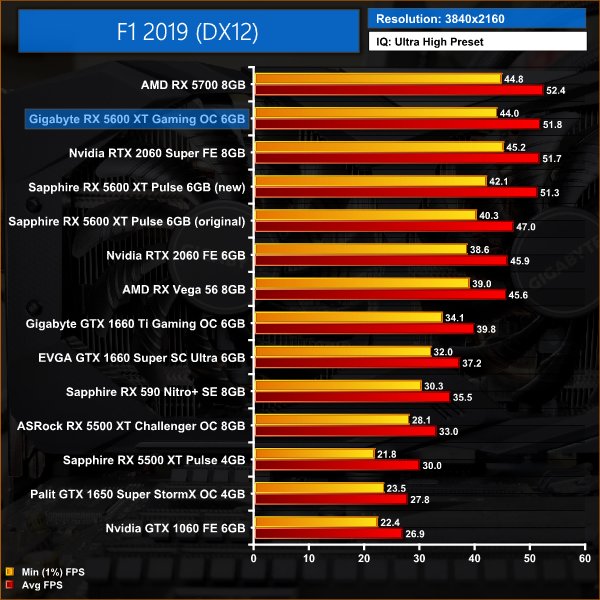 F1 2019 shows a healthy 7% performance lead for the Gigabyte 5600 XT over the RTX 2060 at 1080p, and this stretches to 10% at 1440p. Interestingly, the 2% performance difference between the Gaming OC and the Pulse 5600 XTs is the biggest gap between the two cards we will see today.
At 1440p, too, the Gigabyte card is just 3% behind the 2060 Super, so this really is one of the best-case scenarios for the 5600 XT.