Battlefield V is a first-person shooter video game developed by EA DICE and published by Electronic Arts. Battlefield V is the sixteenth instalment in the Battlefield series. It was released worldwide for Microsoft Windows, PlayStation 4, and Xbox One on November 20, 2018. (Wikipedia).
We test using the Ultra preset, DX12 API.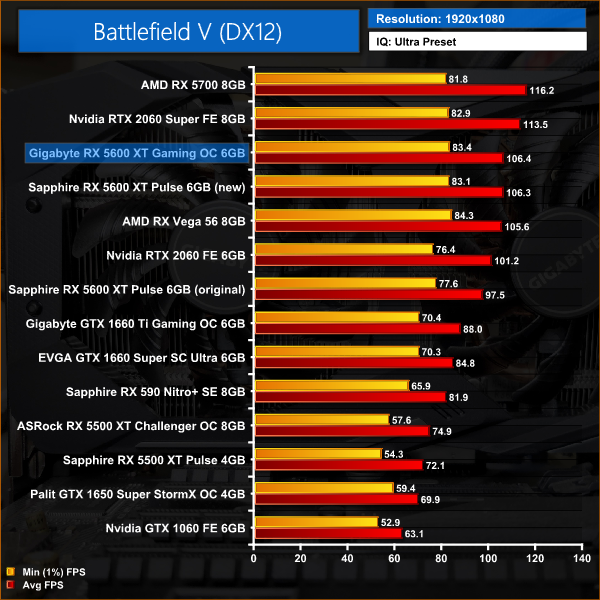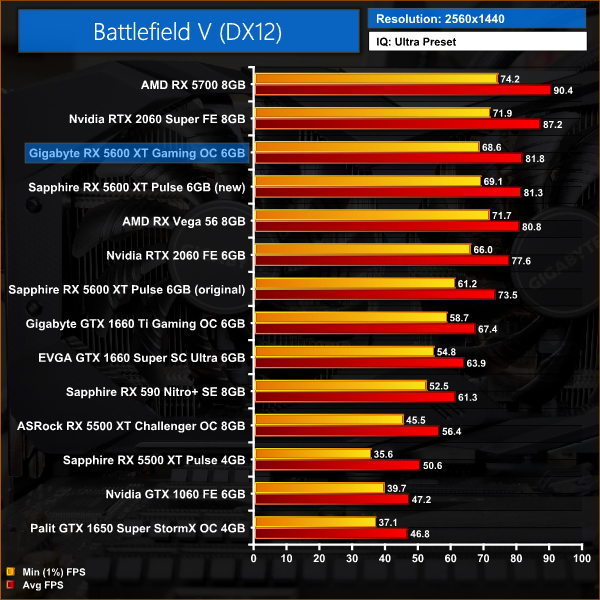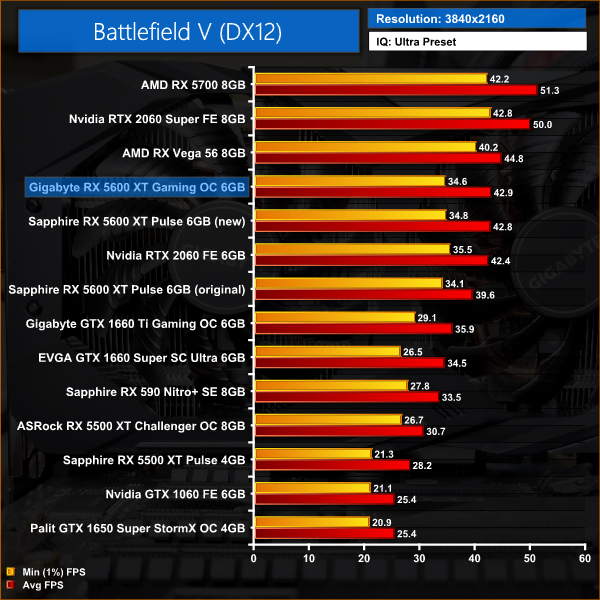 Our first game of the day is Battlefield V, a title where AMD typically does well. At 1080p, the Gigabyte 5600 XT comes in 5% faster than the RTX 2060, but 6% behind the 2060 Super. Meanwhile, the difference between the two 5600 XT cards is less than a single frame.
At 1440p, nothing changes – the card is still 5% faster than the 2060, 6% slower than the 2060 Super, and almost identical to the Sapphire Pulse 5600 XT.