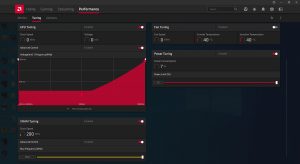 Manually overclocking the 5600 XT is very easy, simply because of the frequency limits within AMD's software. In a nutshell, we could maximise both the GPU and memory frequency sliders with no issues, while also raising the power limit to its maximum for good measure.
Average clock speed under load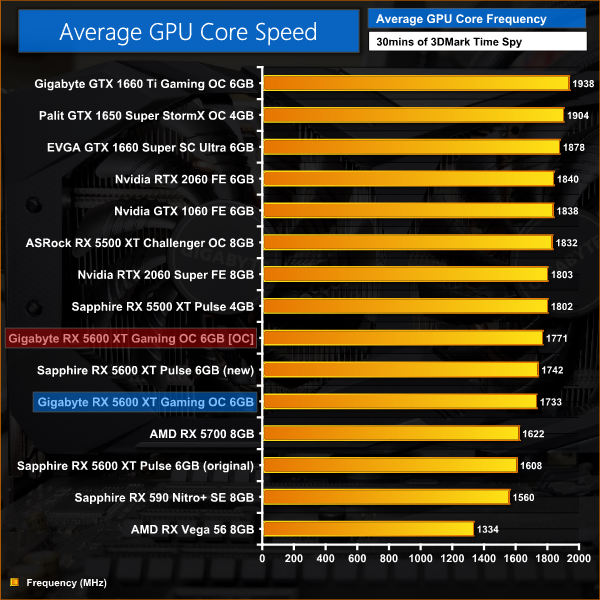 This saw the card's average frequency under load increase by just under 40MHz, so no great shakes there.
Games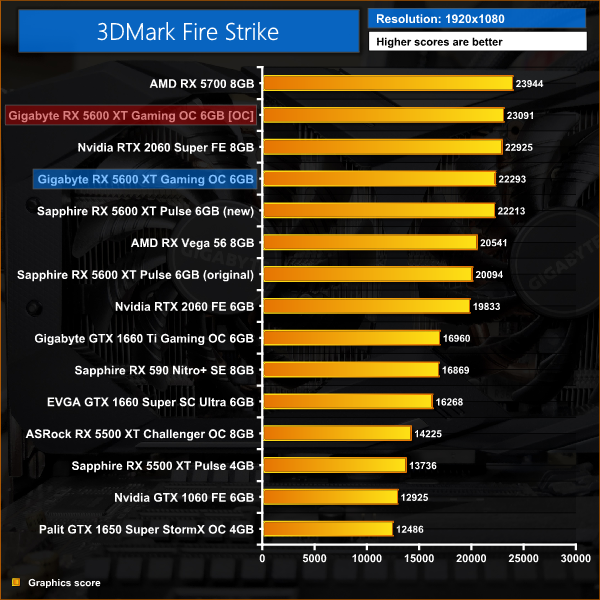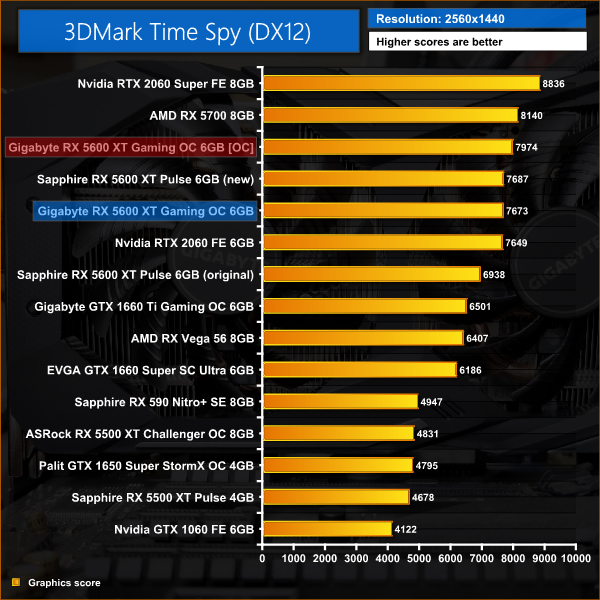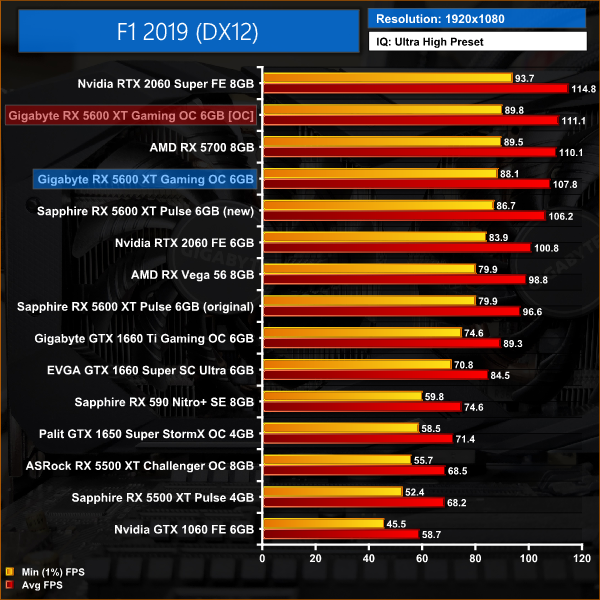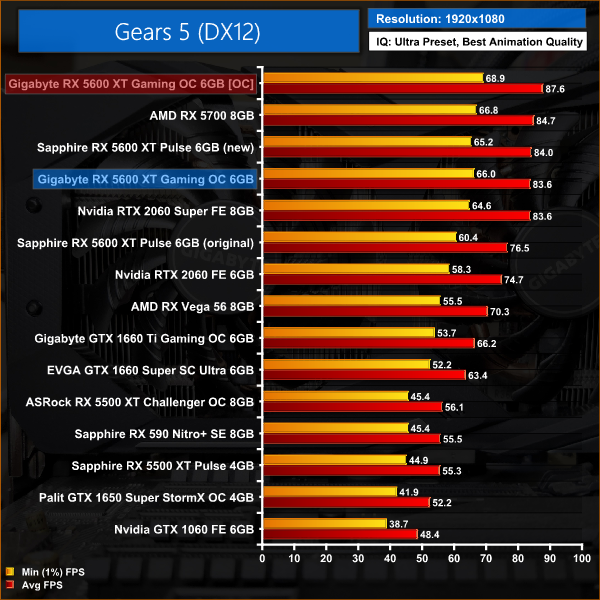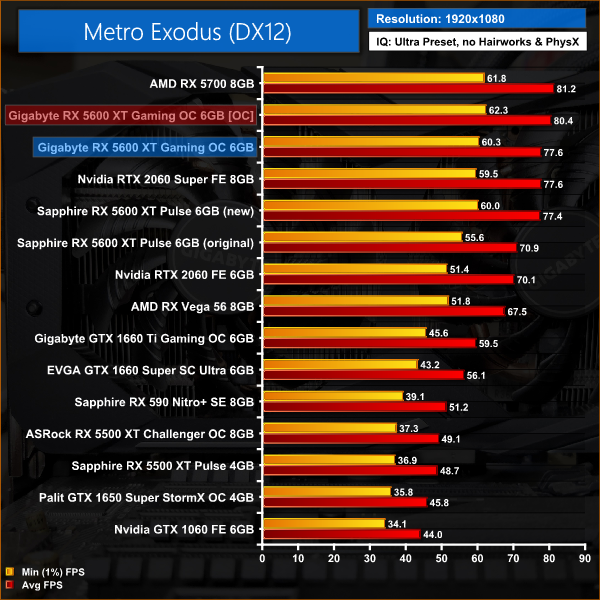 As you might expect, we didn't see big gains from applying this overclock – the performance boost was just 3% in F1 2019, for instance. Metro Exodus saw average FPS increase by 4%, while the 5% performance boost in Gears 5 was the biggest increase across our overclocked testing today.