Total War: Three Kingdoms is a turn-based strategy real-time tactics video game developed by Creative Assembly and published by Sega. As the 12th mainline entry (the 13th entry) in the Total War series, the game was released for Microsoft Windows on May 23, 2019.
We test using the Ultra preset, DX11 API.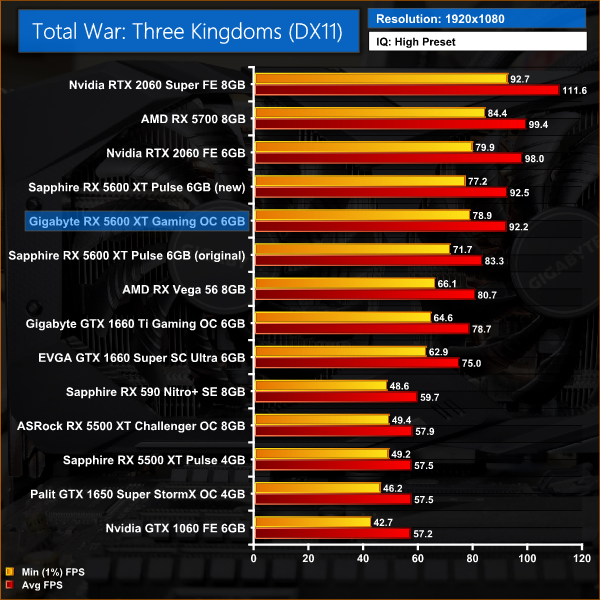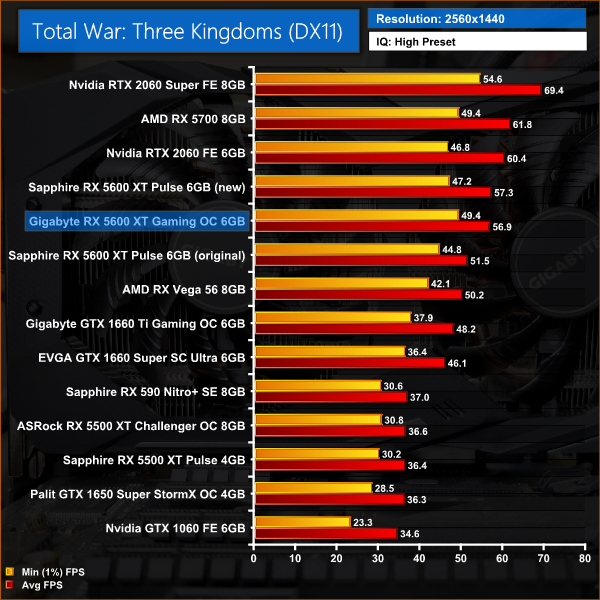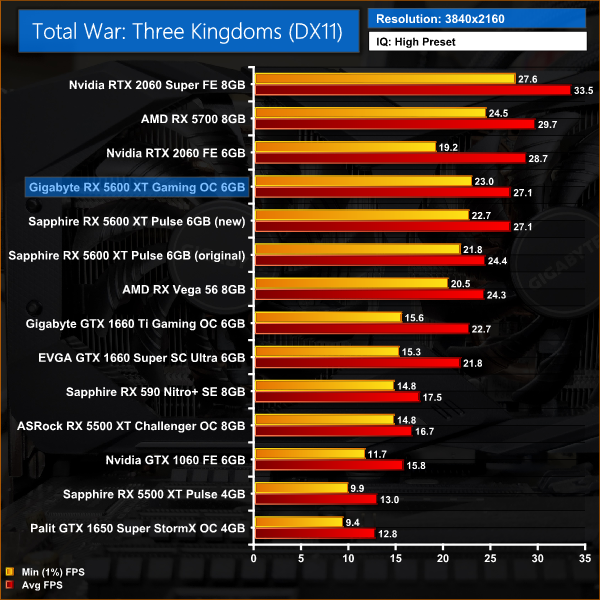 Our last game of the day, Total War: Three Kingdoms sees this Gaming OC 5600 XT come in 6% slower than the RTX 2060 at both 1080p and 1440p. The performance gap between the Pulse and the Gaming OC is 0.4FPS at most, at that was at 1440p.