Red Dead Redemption 2 is a 2018 action-adventure game developed and published by Rockstar Games. The game is the third entry in the Red Dead series and is a prequel to the 2010 game Red Dead Redemption. Red Dead Redemption 2 was released for the PlayStation 4 and Xbox One in October 2018, and for Microsoft Windows and Stadia in November 2019. (Wikipedia).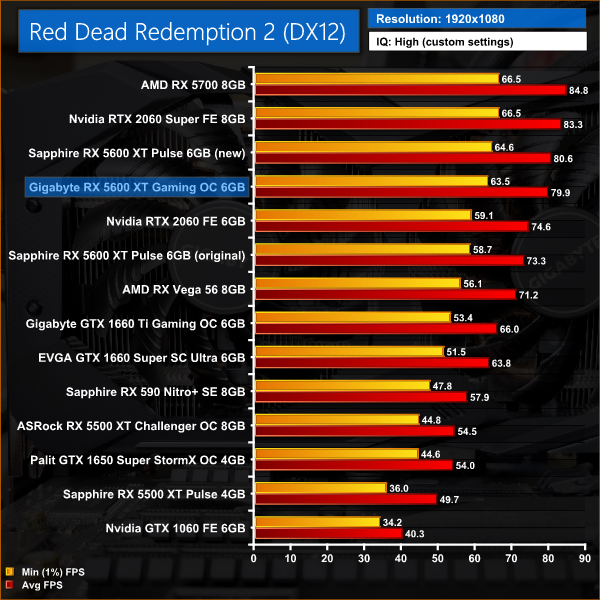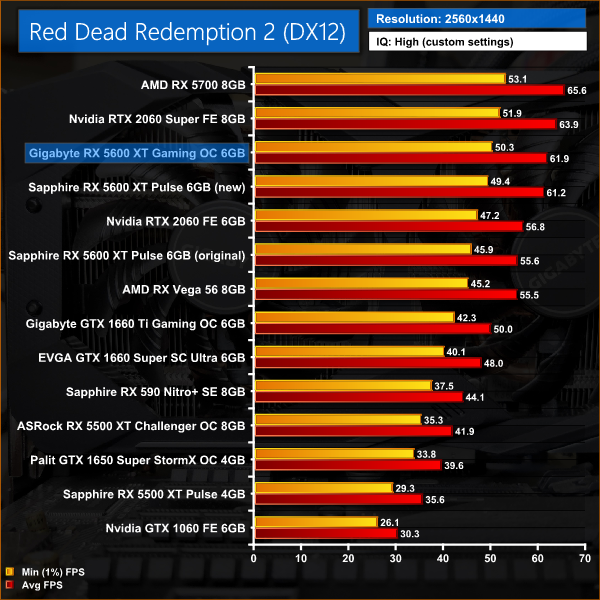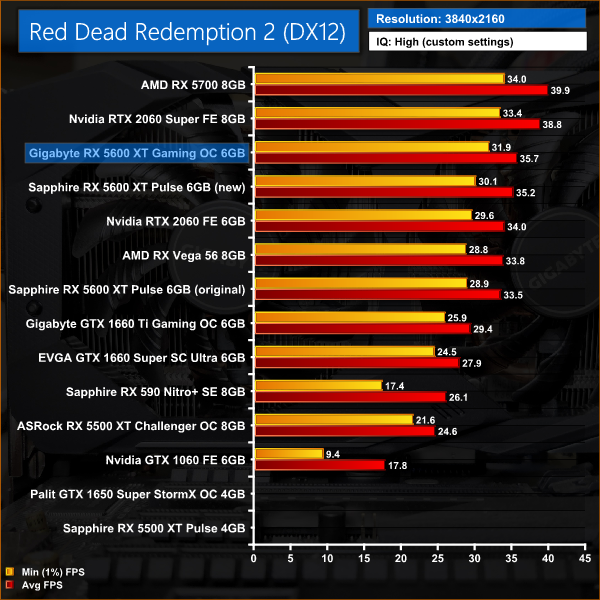 Moving onto Red Dead Redemption 2, using High settings at 1080p, we can see the Gigabyte RX 5600 XT outperforming the RTX 2060 by 7%, while it is just 4% slower than the 2060 Super. The difference between the two 5600 XT cards is just 0.7FPS at this resolution.
At 1440p, the Gigabyte card stretches it lead over the RTX 2060 to 9%, while it is also just 3% slower than the 2060 Super. Once more, there is no meaningful difference between the Gaming OC and Pulse 5600 XT models.