Here we present the average clock speed for each graphics card while running the 3DMark Fire Strike Ultra stress test 20 times. We use GPU-Z in tandem with the Powenetics Project (see the previous page) to record the GPU core frequency during the Fire Strike Ultra runs – at the end, we are left with around 4300 data entries.
We calculate the average core frequency during the entire 20-run test to present here.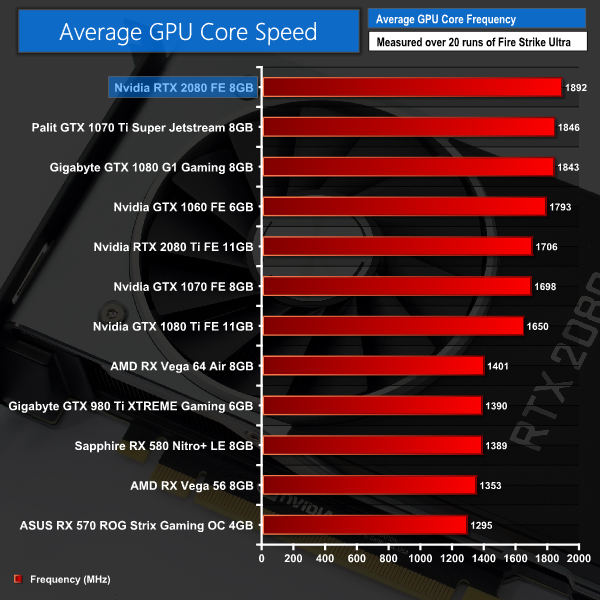 Given the RTX 2080 is built on the new Turing Architecture, we cannot make any meaningful comparisons with previous generation, or AMD, cards. Still, this data will prove more useful over the coming weeks and months when we test a variety of aftermarket RTX solutions – where the clock speeds will be directly comparable.