The first thing to note when discussing manual overclocking of the RTX cards, is that Turing has introduced a new version of GPU Boost: we are now at GPU Boost 4.0, when Pascal used GPU Boost 3.0.
The primary difference is that where GPU Boost 3.0 dynamically adjusted core frequency based on temperature points that were locked away from the end user, GPU Boost 4.0 gives users control over these so called inflection points.
As Nvidia explains:

The algorithms used with GPU Boost 3.0 were completely inside the driver, and were not exposed to users. However, GPU Boost 4.0 now exposes the algorithms to users so they can manually modify the various curves themselves to increase performance in the GPU. The biggest benefit is in the temp domain where new inflection points have been added. Where before it was a straight line that dropped directly down to the Base Clock, the clock now holds the Boost Clock where it can be set to run longer at higher temperatures before a second temp target (T2) is reached where it will drop the clocks.
To do this, press were supplied with a new version of EVGA's Precision software, named Precision X1. If you are trying to get the most from your graphics card, the easiest thing to do is set all the inflection points (seen below in graph form) up to the right-hand side – meaning the graphics core will stay uncapped until it hits its maximum temperature.
This software is still in beta form, and I did encounter some bugs here and there. We will revisit manual overclocking in the future to see if a finalised software package could help things further.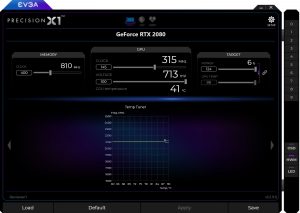 But taking Precision X1 as is, what was the best overclock I could dial in?
Well, first of all I maximised both the power limit and temperature target sliders. I also set the voltage slider to its maximum level. Then, I was able to add +145MHz to the GPU core, and +400MHz to the memory.
3DMark and Games Testing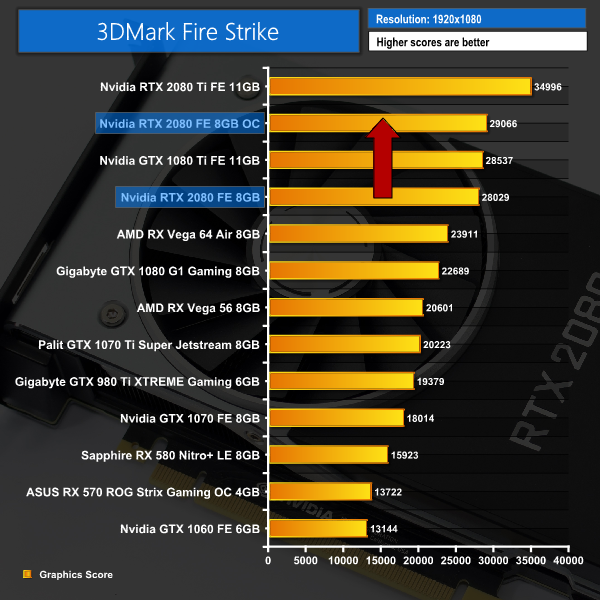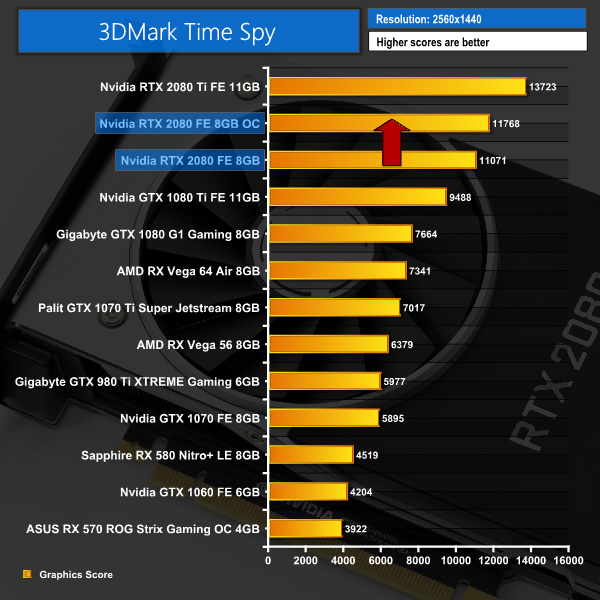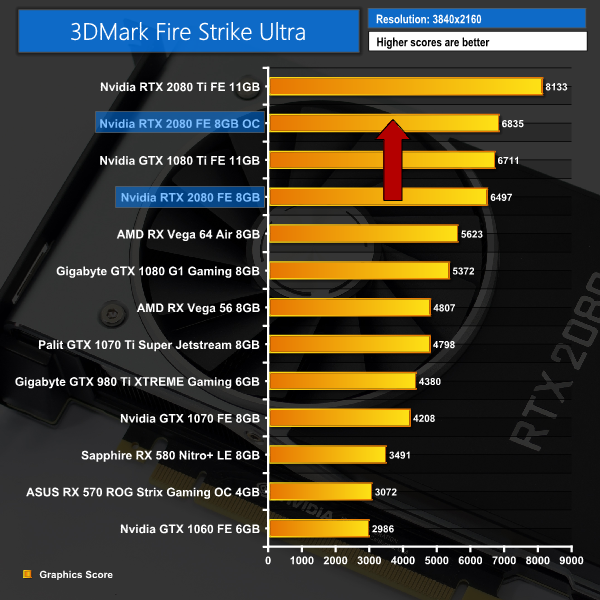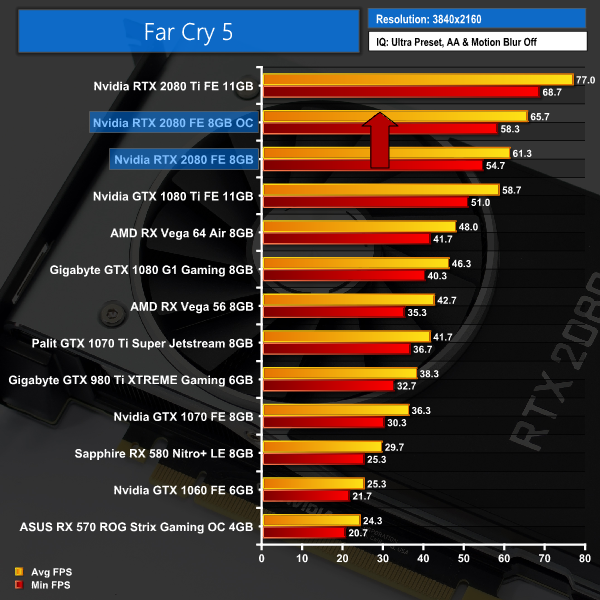 The gains are certainly there with this overclock applied – a 4.4FPS boost playing Far Cry 5 at 4K is not to be sniffed at. The Fire Strike score also rose by 1000 points.
On the next page we assess the implications this has for power draw, thermals, acoustics and the average clock speed.