Far Cry 5 is an action-adventure first-person shooter game developed by Ubisoft Montreal and Ubisoft Toronto and published by Ubisoft for Microsoft Windows, PlayStation 4 and Xbox One. It is the eleventh entry and the fifth main title in the Far Cry series, and was released on March 27, 2018.
The game takes place in the fictional Hope County, Montana, where charismatic preacher Joseph Seed and his cult Project at Eden's Gate holds a dictatorial rule over the area. The story follows an unnamed junior deputy sheriff, who becomes trapped in Hope County and works alongside factions of a resistance to liberate the county from Eden's Gate. (Wikipedia).
We test using the Ultra preset, with AA and motion blur disabled.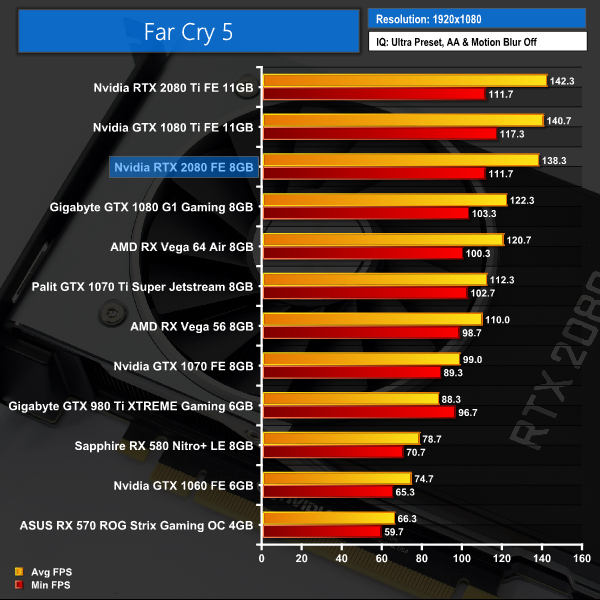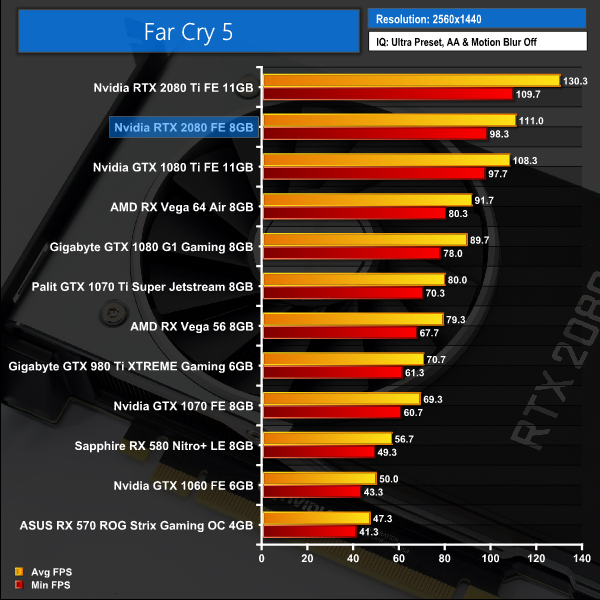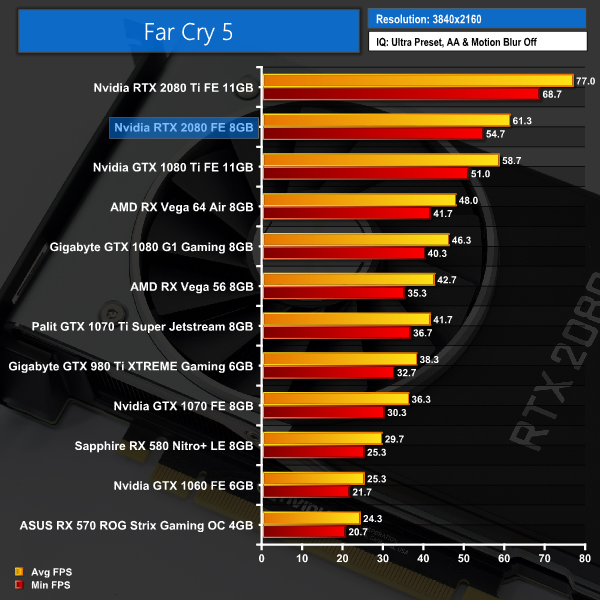 We can see clear signs of bottlenecking at 1080p when testing Far Cry 5 – the GTX 1080 Ti, RTX 2080 and RTX 2080 Ti all average well over 100FPS, yet they perform within just 4FPS of each other. The performance drop when going up to 1440p is also less than expected, which just goes to show – even with a hexacore i7-8700K, overclocked to 4.8GHz, you can still run into bottlenecking if you use one of the fastest cards on the market.
Still, at 1440p and 4K the RTX 2080 takes another small lead over the GTX 1080 Ti.