Borderlands 3 is an action role-playing first-person shooter video game developed by Gearbox Software and published by 2K Games. It is a sequel to 2012's Borderlands 2, and the fourth entry in the main Borderlands series. Borderlands 3 was released on 13 September 2019 for Microsoft Windows, PlayStation 4, Xbox One. (Wikipedia).
Engine: Unreal Engine 4. We test using the Badass preset, DX12 API.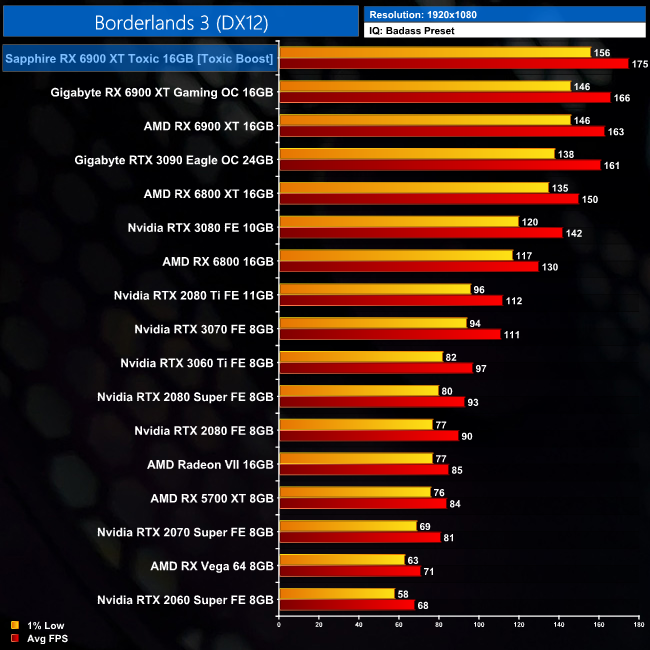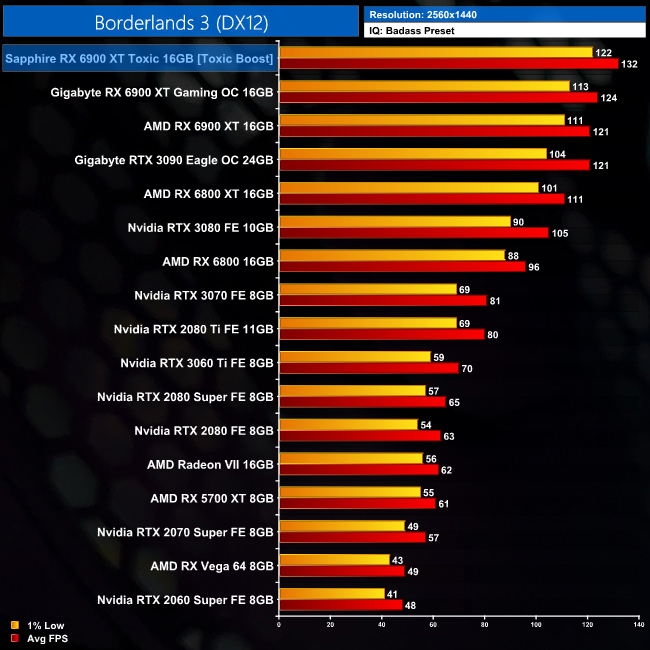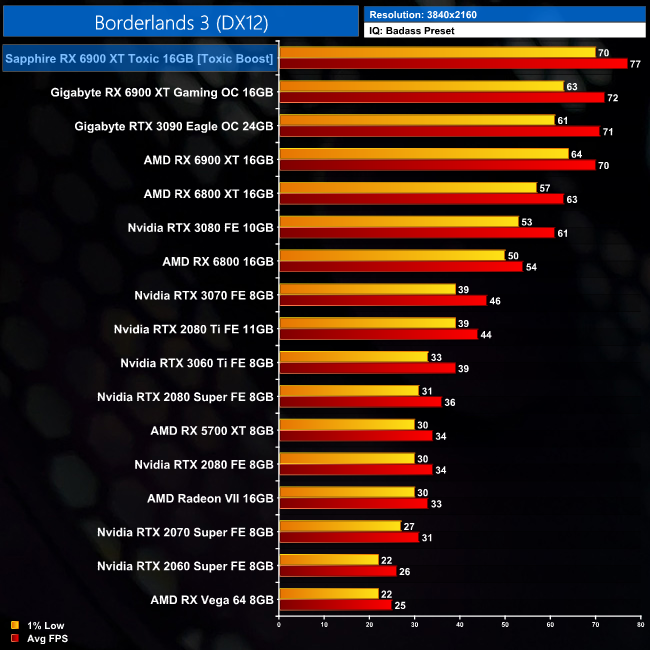 Our first game of the day is Borderlands 3, an AMD-sponsored title using Unreal Engine 4. Borderlands is one of the best case scenarios for the Toxic, as it outperforms the reference 6900 XT by 10% at 4K, giving it an 8% advantage over RTX 3090.