Middle-earth: Shadow of War is an action role-playing video game developed by Monolith Productions and published by Warner Bros. Interactive Entertainment. It is the sequel to 2014's Middle-earth: Shadow of Mordor, and was released worldwide for Microsoft Windows, PlayStation 4, and Xbox One on October 10, 2017. (Wikipedia).
Engine: LithTech Firebird. We test using the Very High preset, DX11 API.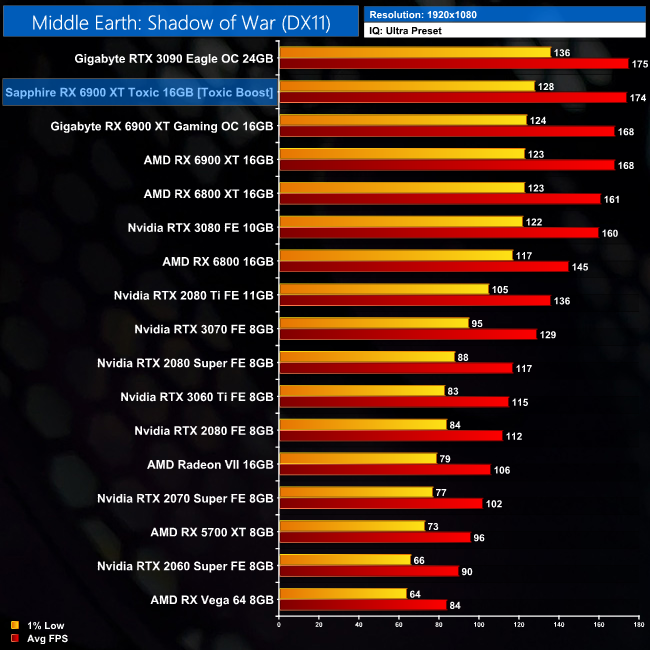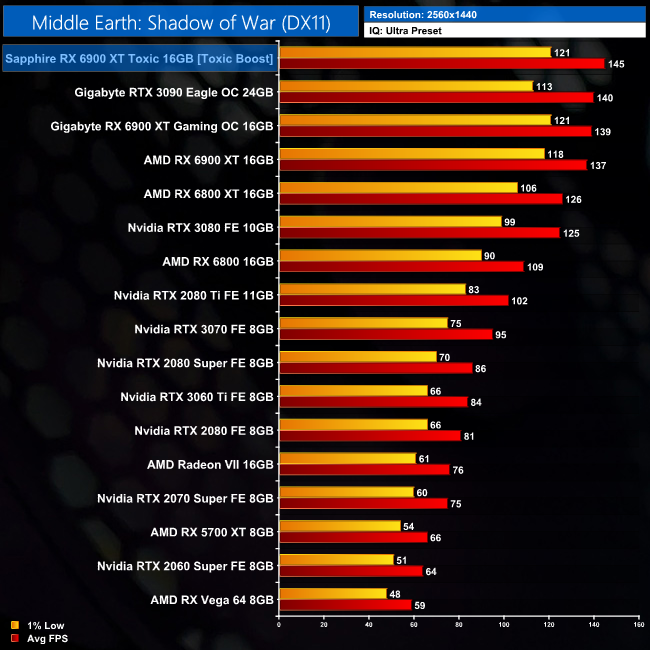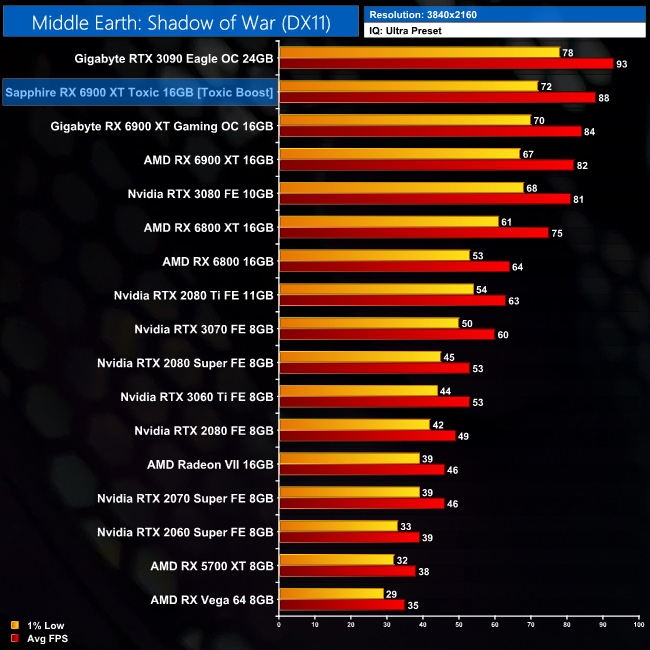 Shadow of War doesn't scale as well as some of the other games we've tested, with the Toxic outperforming AMD's reference 6900 XT by 7% at 4K. That puts it just 5% slower than the RTX 3090.