Watch Dogs: Legion is a 2020 action-adventure game published by Ubisoft and developed by its Toronto studio. It is the third instalment in the Watch Dogs series, and the sequel to 2016's Watch Dogs 2. Legion was released on October 29, 2020 for Microsoft Windows, PlayStation 4, Xbox One, and Stadia. (Wikipedia).
Engine: Disrupt. We test using the Ultra preset, DX12 API.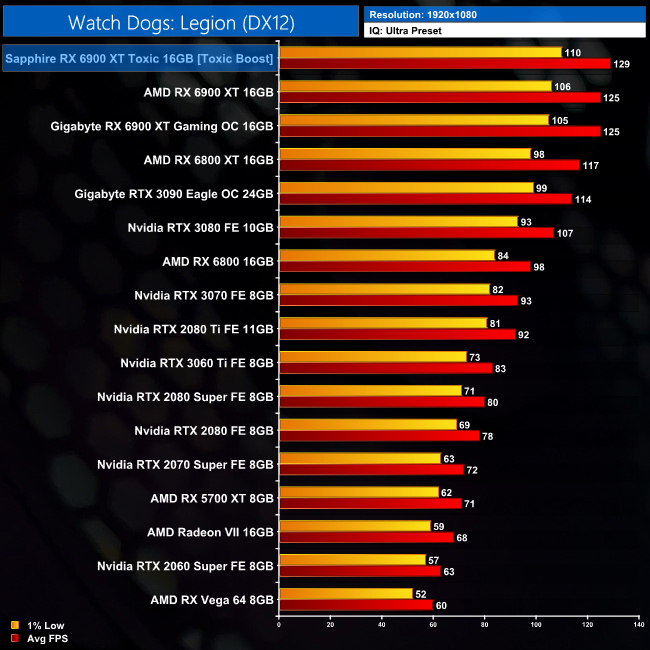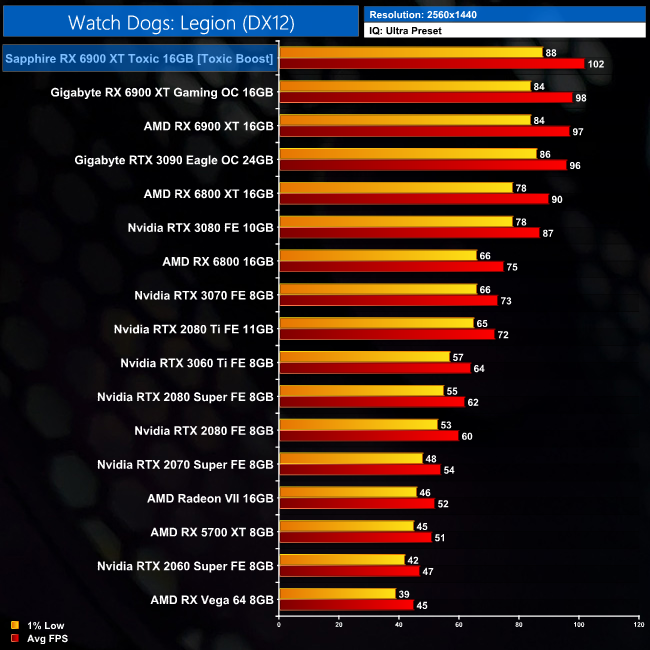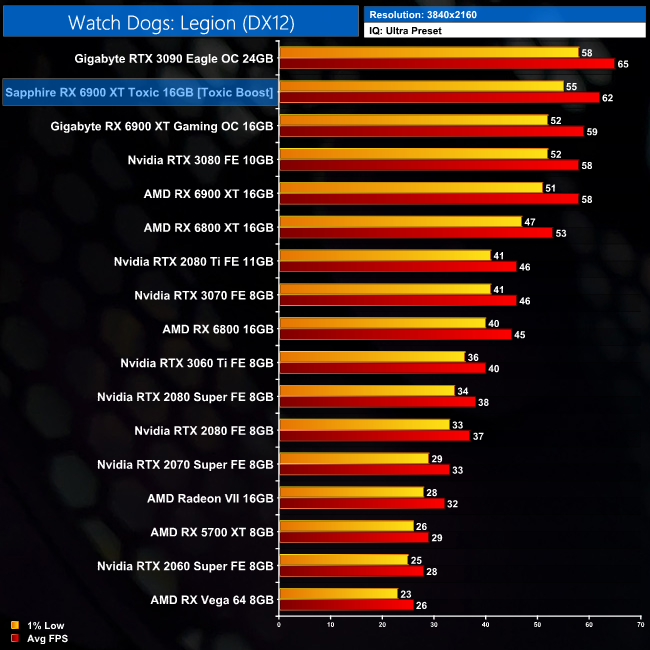 Finally we come to Watch Dogs: Legion. The Toxic is able to outperform the RTX 3090 by 13% in this title, but only at 1080p. Once more, as we scale up the resolution, the Big Navi GPU falls away, and it is 5% slower at 4K.