Far Cry New Dawn is an action-adventure first-person shooter developed by Ubisoft Montreal and published by Ubisoft. The game is a spin-off of the Far Cry series and a narrative sequel to Far Cry 5. It was released for Microsoft Windows, PlayStation 4 and Xbox One on February 15, 2019. (Wikipedia).
Engine: Dunia 2. We test using the Ultra preset, with the HD Textures pack, DX11 API.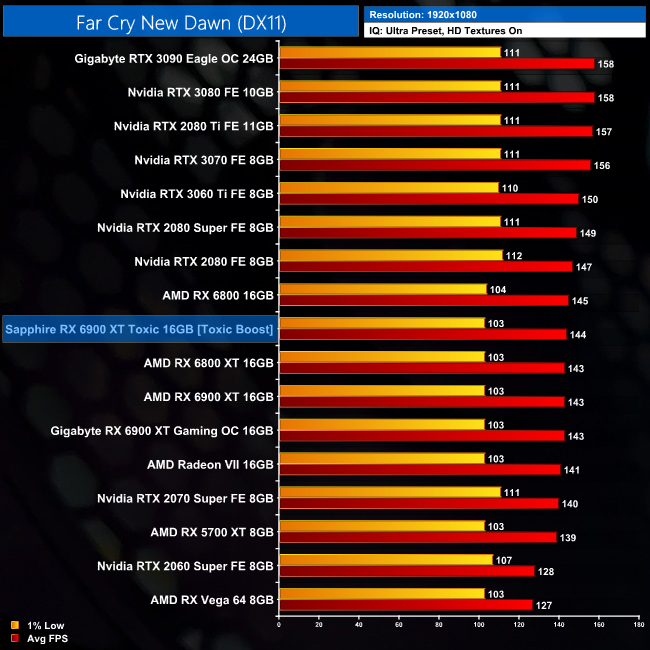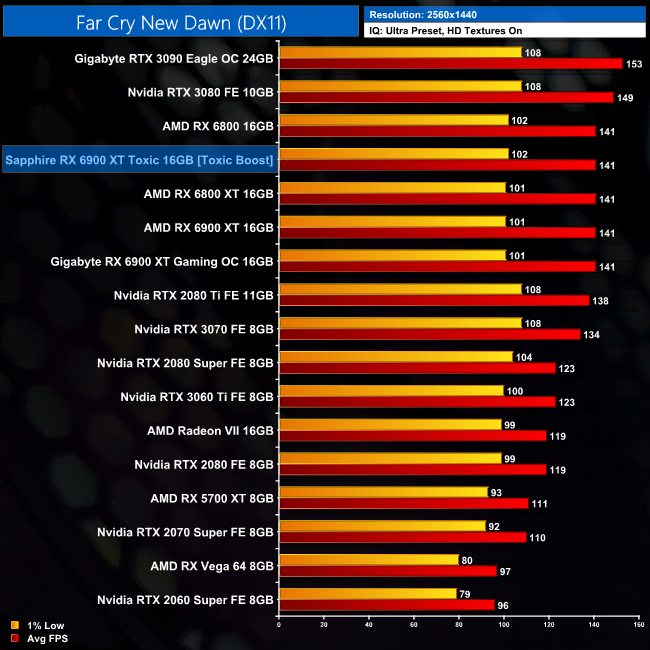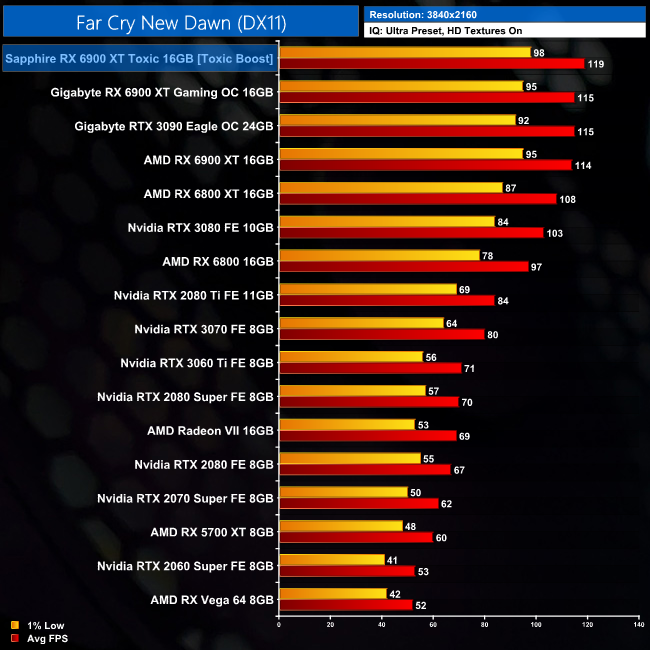 Far Cry New Dawn is heavily CPU-limited, even at 1440p, so the data isn't particularly useful. Even at 4K, the Toxic is just 4% faster than the reference 6900 XT and 3% faster than RTX 3090.