Tom Clancy's Ghost Recon Breakpoint is an online tactical shooter video game developed by Ubisoft Paris and published by Ubisoft. The game was released worldwide on 4 October 2019, for Microsoft Windows, PlayStation 4 and Xbox One, (Wikipedia).
Engine: AnvilNext 2.0. We test using the Ultra preset, with AA disabled, Vulkan API.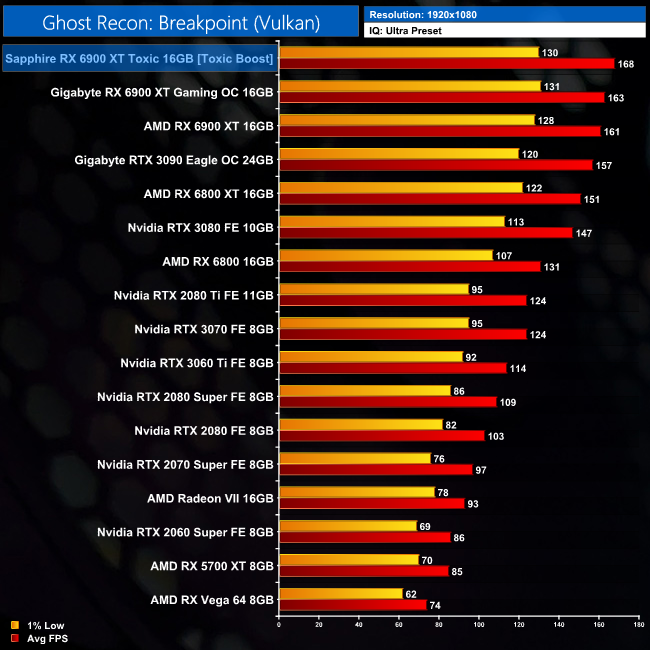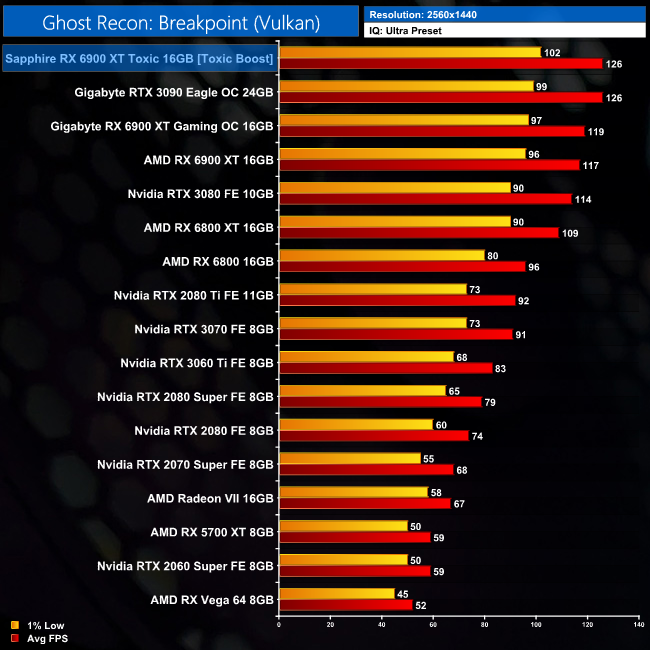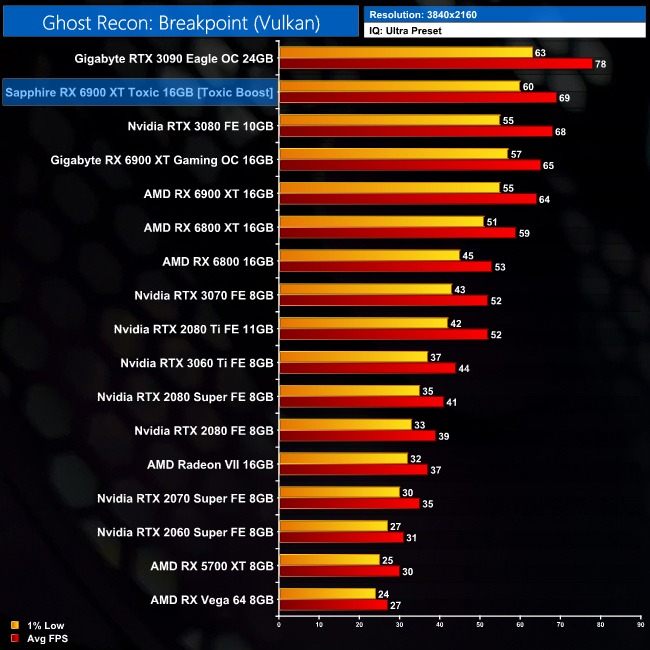 Coming to Ghost Recon: Breakpoint, this is an interesting title where AMD's Big Navi GPUs fall away from the Nvidia competition as we increase in resolution. Despite being 8% faster than the reference 6900 XT at 4K, the Toxic is still 12% slower than the RTX 3090. At a guess, I'd say memory bandwidth could be the limiting factor here.