We measure system-wide power draw from the wall while running the 3DMark Time Spy stress test for 30 minutes.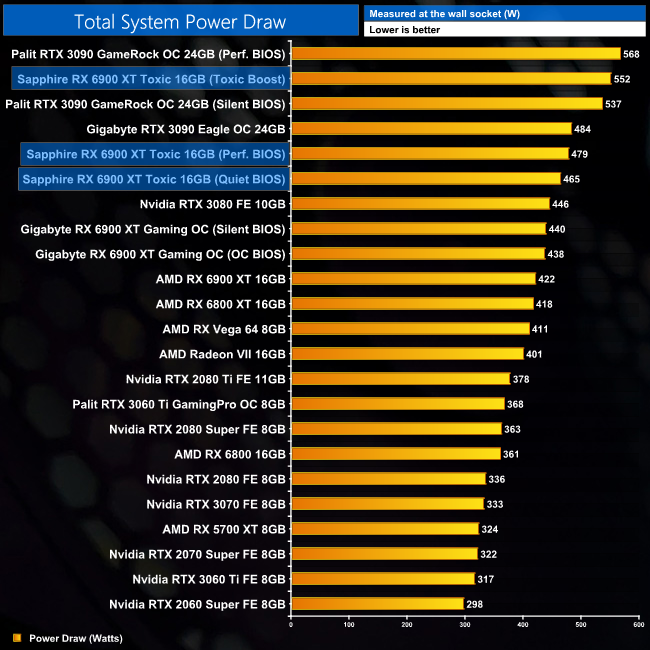 We also use Nvidia PCAT to measure power draw of the graphics card only, with readings from both the PCIe slot and the PCIe power cables combined into a single figure. This provides us with significantly more accurate data to work with as it is measuring only the GPU power, and not total system power which is a fundamentally imprecise measurement.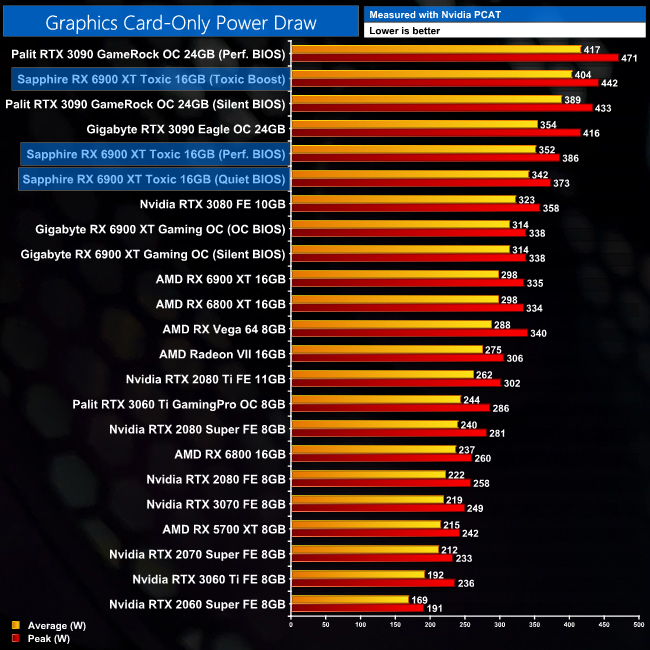 Power draw for Toxic Boost is obviously the highest of all three modes tested, averaging 404W over our stress test. There's not much between the Quiet and Performance BIOS though, with the former drawing 342W compared to 352W for the latter. Both are still comfortably more power-hungry than reference however.