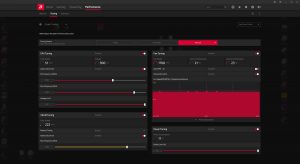 After testing with Toxic Boost enabled, we couldn't get much more out of the Toxic. We maximised the power limit (+15%) and tweaked the core to 2700MHz, while we added another 20MHz to the memory.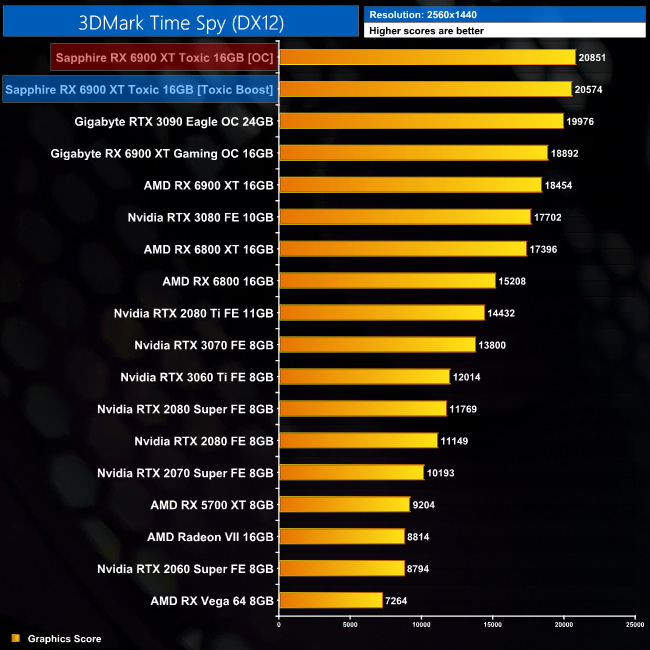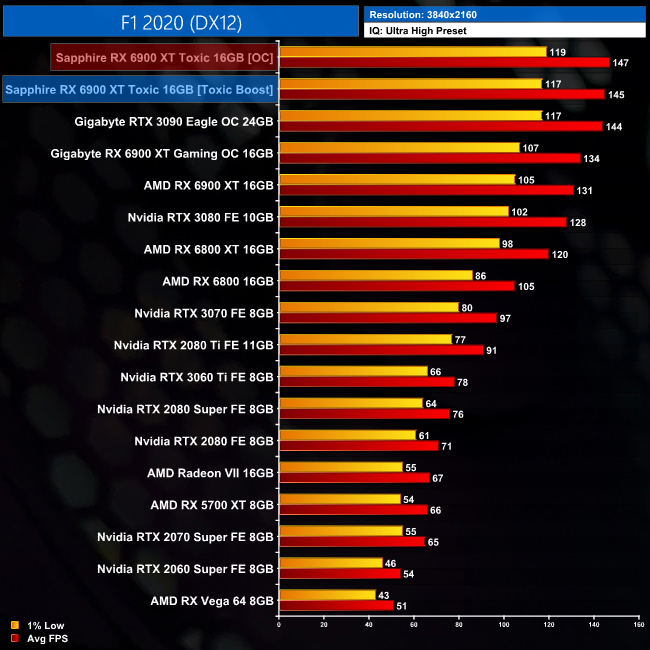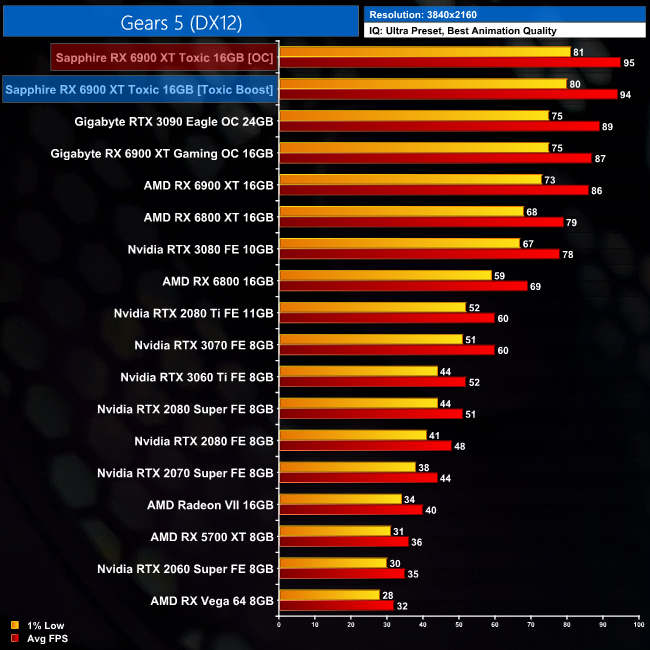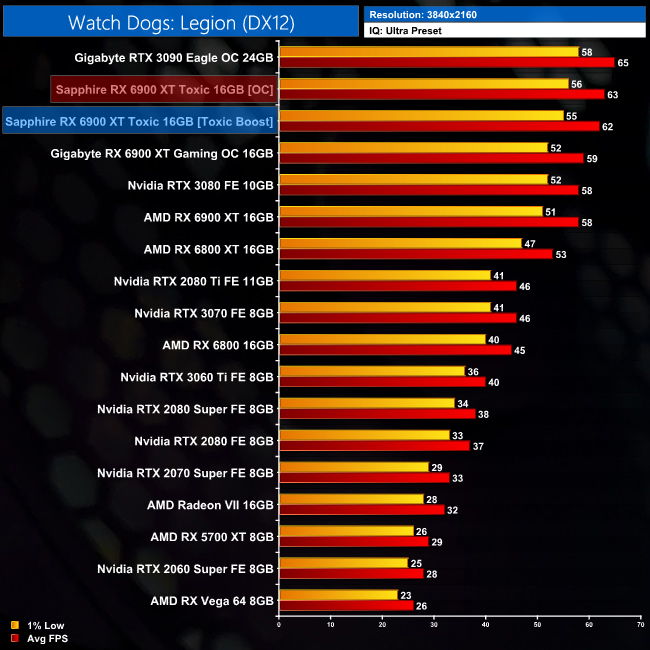 This manual overclock barely delivered any extra performance compared to Toxic Boost. In fact, with just a 2FPS difference in F1 2020, and then an improvement of just a single frame for Gears 5 and Watch Dogs: Legion, I'd say there is no actual difference with this overclock applied.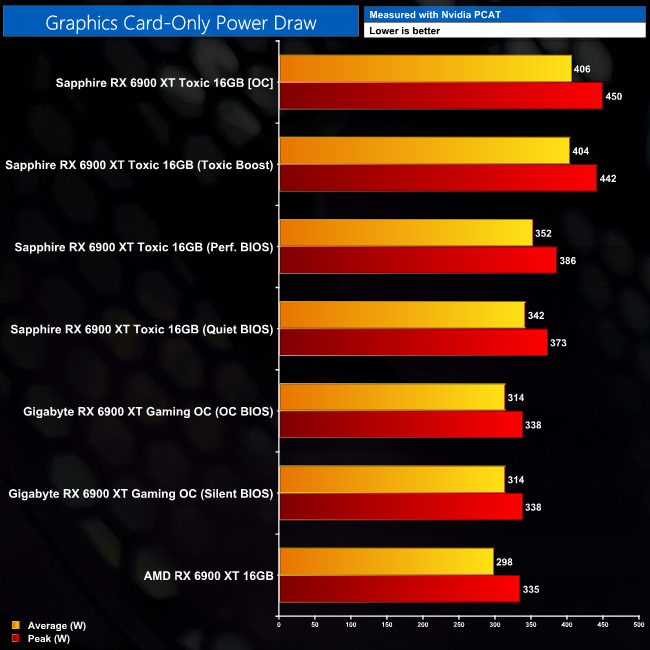 Power draw didn't really change either, with a negligible increase of just 2W based on our testing. Sapphire has clearly tweaked Toxic Boost pretty aggressively, as I was unable to extract anything more from the GPU.