We measure the amount of power drawn from the wall by the entire test system. Our Core i7-5960X CPU is heavily overclocked and has a large bearing on the power draw readings when it is heavily loaded in GTA V (our chosen game for system readings). The important information is the difference in power draw levels between each card.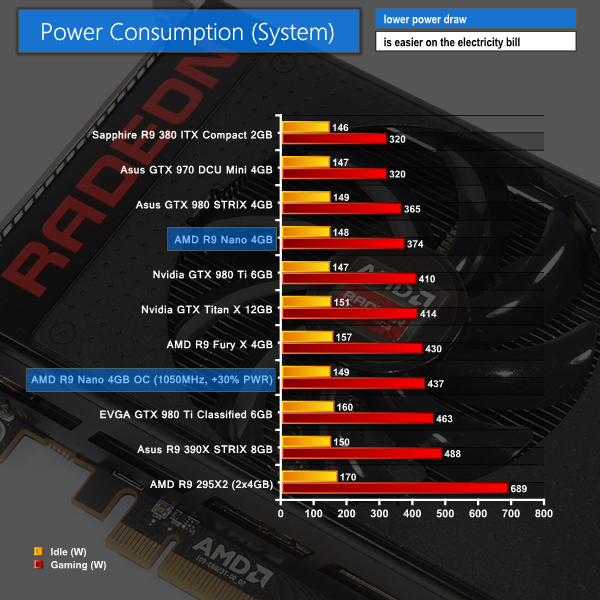 The GTX 980 is a 165 TDP part and AMD's R9 Nano is a 175W TDP card. So it comes as little surprise that overall system power consumption is just under 10W more than that of a GTX 980, albeit a factory overclocked one.
AMD has done a very good job at constricting the power usage of the R9 Nano. We cannot accurately validate AMD's claims that the R9 Nano is utilising the 'efficient' range of the Fiji GPU, but power draw numbers compared to a R9 Fury X would suggest that is indeed the case.