3DMark is an essential tool used by millions of gamers, hundreds of hardware review sites and many of the world's leading manufacturers to measure PC gaming performance.
Futuremark say "Use it to test your PC's limits and measure the impact of overclocking and tweaking your system. Search our massive results database and see how your PC compares or just admire the graphics and wonder why all PC games don't look this good.
To get more out of your PC, put 3DMark in your PC."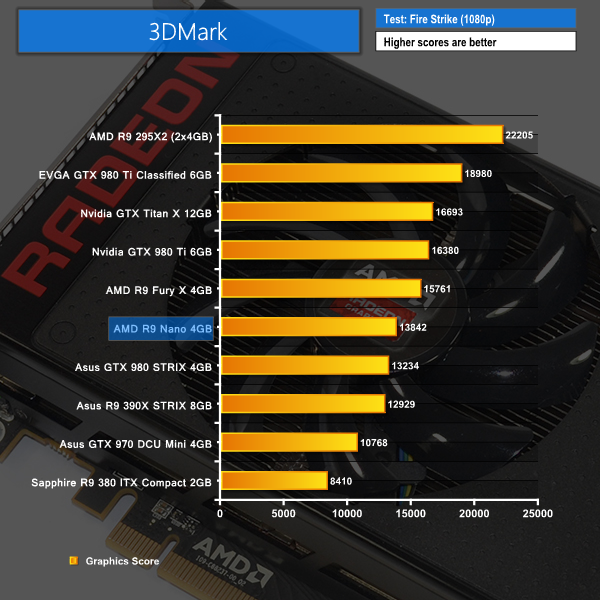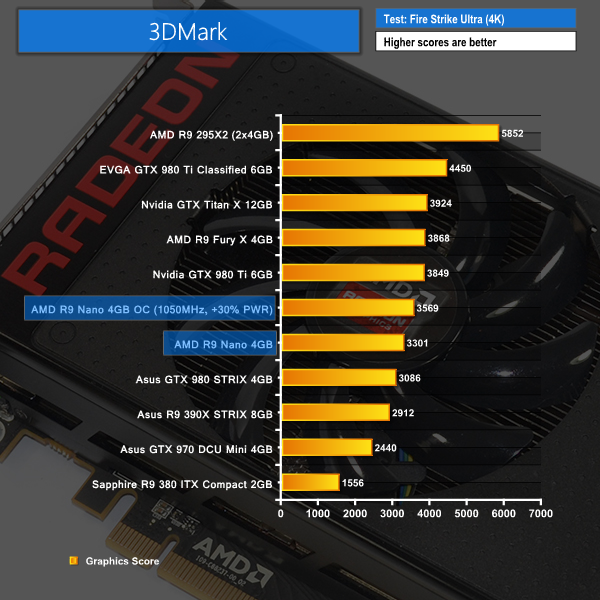 3DMark has the R9 Nano slightly outperforming a factory-overclocked GTX 980 at 1080P, and widening that performance lead at 4K. The Fiji GPU is, by now, a known entity when it comes to resolution scaling – at 4K is where the Fiji- and HBM-based cards show their best relative performance, while the competition is typically able to claw back performance at lower resolutions.
AMD's water-cooled R9 Fury X shows what the unconstrained Fiji GPU is capable of in 3DMark. While the R9 Nano does sit roughly between the factory OC GTX 980 R9 Fury X in terms of performance, its numbers are closer towards the former than the higher-performing latter.